The Broctagon Legacy
Embracing Innovation in Brokerage Solutions
Built upon years of fruitful experience in providing innovative premier brokerage solutions, Broctagon prides itself on our unwavering dedication in delivering multi-asset liquidity and superior trading technology to retail brokerage firms globally. Bringing together some of the brightest minds in the industry, we strive to streamline and elevate brokerages by equipping brokers with the means necessary to attract clients, exceed performance expectations and redefine industry standards.

Dedicated and Experienced
Workforce with Over
300 Employees
Strong Global
Presence in 6 Countries

Battle-Tested
Experience in
Traditional Finance
The Broctagon Standard
The Core Tenets of our Success
Industry Gamechangers
We pride ourselves on our relentless strive for innovation, which translates into the creation of cutting-edge trading systems and technological features that excite, inspire and extend the frontier of brokerage solutions.
Unyielding Dedication
We are committed to your success. With Broctagon's vast expertise, comprehensive solutions adept at risk mitigation and profit maximization and dedicated account managers, our brokers are truly in good hands.
Optimised Solutions
Our meticulously calibrated and finely-tuned bespoke solutions serve to augment and optimize current workflows, ultimately helping brokers reach their desired audience and build the business they envision.
Key Partnerships & Associations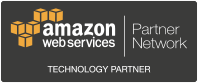 Our Industry Excellence Awards
The Market Leader in ISO-Certified FX and Crypto Solutions
ISO 9001:2015
Quality Management System
Awarded to organisations who continually demonstrate the ability to consistently ensure that their clients receive high-quality products and services which meet strict regulatory requirements.
ISO/IEC 20000
IT Service Management
Awarded to organisations which rigorously observe and ensure the best IT practices as stipulated within the ITIL (Information Technology Infrastructure Library) framework.
ISO/IEC 27001
Information Security Standard
Awarded to organisations with an in-built management system which identifies, monitors and eliminates cyber vulnerabilities within the company's information security infrastructure via risk controls.
Placing Your Security as Our Utmost Priority
GIAC Penetration Tester
(GPEN)
Awarded to security personnel who are able to assess target networks and systems to find security vulnerabilities. Certified testers are versatile in various penetration-testing methodologies, relevant legal issues, proper testing conduct as well as both technical and non-technical practices.
GIAC Exploit Researcher and
Advanced Penetration Tester
(GXPN)
Awarded to candidates who have the necessary knowledge and skills to conduct advanced penetration tests, with the ability to model the abilities of an advanced attacker to find significant security flaws in systems and demonstrate the business risks associated with these flaws.
eLearnSecurity Web
application Penetration
Tester (eWPT)
Awarded to individuals with a sound understanding of the basics related to penetration testing engagement and web application standards. Candidates are also able to perform functional and infrastructural analysis, vulnerability assessments and manual exploitation on web applications and perform post-exploitation techniques
Offensive Security Certified Professional
(OSCP)
Awarded to security professionals who have proven to have a clear and practical understanding of the penetration testing life-cycle and process a demonstrated ability to be presented with unknown networks, enumerate the targets within their scope, exploit them, and clearly document their results.
Offensive Security Certified Expert
(OSCE)
Awarded to experts who are able to identify uncommon vulnerabilities and mis-configurations in various operating systems and execute organized actions. The steep qualification criteria is testament to the high degree of tenacity and the candidate's capacity to think laterally and perform effectively under pressure.
As Featured on