You would have seen the news of insanely high value NFTs. Beeple's digital art 'Everydays: The First 5000 Days' selling for $69.3 Million, CryptoPunk #7523 for $11.8 Million, the first ever Tweet for $2.9 Million. Non-Fungible Tokens are causing a frenzy with their sky-rocketing value.
Existing internet sensations have also done well for themselves, with memes like Disaster Girl and Overly Attached Girlfriend becoming $401,718 and $417,299.40 NFTs, respectively. The early YouTube hit Charlie Bit Me fetched $761,000 as an NFT.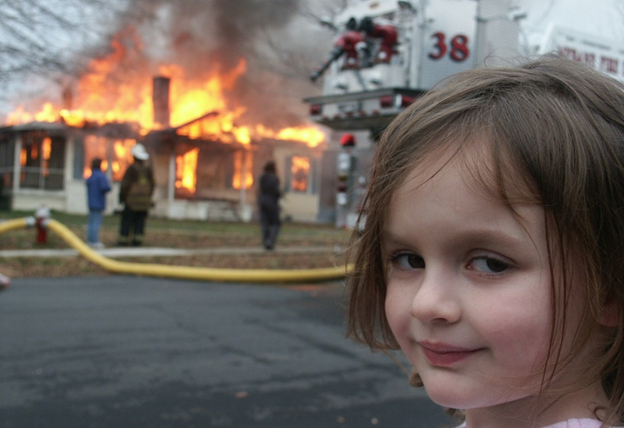 You might want to get started making your own NFTs, but would it yield the same result?
Fred Ehrsam, co-founder of cryptocurrency exchange Coinbase, predicts that 90% of NFTs may have little to no value in the next 3-5 years. So what exactly makes an NFT valuable?
Why NFTs Have Value
The main thing that puzzles most non-crypto fanatics is, why would anyone pay for something in this digital age, where anything can be watched, copied or downloaded for free? Billions of people have seen Beeple's art that sold for $69 million and the image has been replicated and published on countless sites.
One answer is ownership. Anyone may look at a photograph, but there is one creator (the photographer), and the owner (the buyer). Turning assets into NFTs provide the exclusivity to rare items – having rights to own, utilize, and admire them. Take for example a piece of art, the buyer of the NFT owns a token that proves they own the original artwork. In addition, the NFT also tags the artist as the original owner of the intellectual property. The creator can gain lifetime royalty of their artwork, and via smart contracts, gain a percentage of profit every time the work is resold. Imagine the first sale of your painting for $10, and then going on to be resold for $10,000 after you become popular. With NFTs, you do not lose out on the profits.
Another is security. NFTs are not only used for digital art, but also things like in-game items. Virtual collectibles can cost hundreds of thousands, and NFTs make them legal and more secure for transactions. Blockchain technology keeps buyers safe from forgery, where all details are available on the blockchain explorer to check the authenticity. NFTs also make in-game items more liquid, where one game's item can now be sold for another game's items on the NFT marketplace.
How to Create High Value NFTs?
Much like a social media, not all posts end up getting viral, and creators are constantly trying to crack the code of what makes social posts popular, and in the case with NFTs, virality translates to price and value.
The value of an NFT can be attributed a few components, such as their value framework and opportunities. Much like a valuable piece of artwork, the value of an NFT can be made up of the following:
Popularity
The popularity of the creator is incredibly influential on how high the value of NFT will be. For example, the artist Beeple has around 2.5 million followers across social channels. The popularity of NFTs is also a factor, as items with lots of buzz and clout sell for higher value, with NFTs like CryptoPunks, which boast both rarity and popularity, constantly topping the charts and selling for millions. Bored Ape Yacht Club NFTs have also been bought by celebrities, with basketball player Steph Curry recently shelling out 55 ETH (~$180,000 USD) for a Bored Ape Yacht Club NFT in August 2021.
If you already have a mass following on social media, or manage your own community, chances are the NFTs you produce will be sought after and priced at a good value. In this time and age where everything is incredibly connected thanks to social media and networking, anyone can become a popular creator by producing the right content or catching the right trend.
Demand
As with other collectibles, an NFT's high value is largely set by the market and by demand. It's highly speculative, especially since many marketplaces allow selling tokens in an auction. Although the original owner sets an initial price, an exciting bidding process may bring unexpected results. The higher demand is, the more competitive buyers become. Utilizing well thought-out marketing and social campaigns, promotions and more, can increase the demand for your NFT and hence the value.
Scarcity and Rarity
Demand is also closely tied to the rarity of an item. There may be a few tokens minted for the same collectible card, so not every NFT comes as a single representation of the object. Exclusivity means a lot among collectors. The nature of the most expensive NFTs today are one-of-a-kind digital images initially created with NFT-ownership like Crypto Punks characters or Beeple's collage, "one-of-a-kind" digital assets that are certificates of ownership for physical or virtual assets. To create a higher value NFT, you would have to ensure its exclusivity, scarcity and uniqueness by only creating one copy of it, or catering it uniquely to that particular buyer or fan by only minting one of it.
Time
As with art, rare items appreciate with time. Thus, many NFTs have gone on to trade upward in value in secondary sales. For example, Pablo Rodriguez-Fraile resold an art piece created by Beeple with a 1000% increase in price. Sometimes you've just got to let your NFT stew and simmer, allowing it to gain attention and thus value. With a fast moving industry like crypto and blockchain, creating and selling an NFT at the right time is also important. Catching the NFT wave at the right time is also important at influencing how it's going to take off.
What people deem to be of value is of course, subjective to each person's viewpoint. There are countless external factors that also play a part into contributing to its value, such as talent, unique moments, or well-timed photographs. Sometimes, it's simply made viral by a popular celebrity or influencer. So with these in mind, you might create the next multi-million dollar NFT!
Want to create your own NFTs or launch your own NFT Marketplace? Simply click here to schedule a free consultation with our blockchain advisors to find out more.