Trading and settlement in
stablecoins
Multiple asset
class portfolios
PAMM
supported
Zero onboarding
fees
Your Partner for Unified Global Liquidity
Built to aggregate the world's digital asset liquidity within a frictionless marketplace, NEXUS allows prime exchanges, brokers, and financial institutions alike to access the forex standard of deep, multilateral, ECN liquidity for the first time ever.
Imagine the disruptive boom of digital asset trading elevated to the sheer scale and efficiency of forex.
Unlocking the Power of
Aggregated Global Liquidity
Exceed Client Expectations with the Tightest
Average Spreads Available on the Market Today!
NEXUS Spreads Start from as Low as 0!
Immediate
Onboarding
Ready-Made Solutions
with Zero Turnaround
Turnkey integration with pre-connected bridges and MT5 gateway for immediate liquidity distribution, all without any prerequisite architecture requirements.
Client Centric
Choose from a comprehensive range of clearing solutions with margin facility and credit terms aligned with your business goals.
Free Onboarding
No integration fees.
We believe in letting the success of your business do the talking.
Your Preferred
Partner
Joining NEXUS
is Simple and Free
The Regulatory
CySec-Compliant Universal Settlement
Disruptive Technology Anchored on Legislative Certainty and Best Practices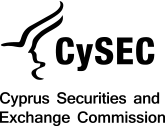 Be Part of a Safe, Trusted Network
Approaching from a firm background in traditional finance, we see security as a 24/7 responsibility. We uncompromisingly safeguard the integrity, privacy and dependability of our complete ecosystem—and with that, all NEXUS participants.
Our Ecosystem of Solutions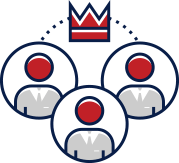 Brokerage Solutions
Access a tailored suite of turnkey solutions to get your brokerage running within 2 weeks.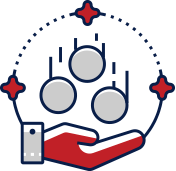 Blockchain Development
Be part of the blockchain revolution and build the next future.