Broctagon Fintech Group recently held our yearly Asia retreat from January 3rd — 5th, 2020, in Bangkok, Thailand. Team members from the region such as Singapore, China, Hong Kong, India and Thailand, all flew in to the land of smiles and came together as 'One Company, One Family' — a core value of the company. Merging together from different backgrounds, we shared our cultures, languages and beliefs to unite under three days of fun and joy.
No 'Paint' No Gain
A team bonding paintball activity was held to foster teamwork, as we tested our agility and harnessed our critical thinking, as well as problem-solving skills. It was an opportunity for the teams to cooperate under a unique situation, where colleagues got to learn more about each other.
Nothing spells teamwork better than a common objective on a 'war zone'. The Broctagon family, joined by the big bosses, took the chance to bond out of the confines of an office, and excel outside of the work environment.
Relive the Retro Night
The annual themed dinner featured a 'Retro Night' where key appointment holders, and our partners from our Thailand office joined in the fun. Everyone dressed to the seventies and brought out their vintage flair to participate in the lively mood.
CEO of Broctagon Fintech Group, Don Guo, held an opening speech outlining the many milestones that the company has achieved in the past year, thanking the employees and partners for helping us reach new heights.
This year marked our ten years in the fintech industry, and we celebrated the opening of our Singapore headquarters in the heart of the financial district. During this year, Broctagon has launched many new products such as a CRM 2.0 for brokers, Blockchain-in-a-Box, and NEXUS 2.0. Nexus 2.0 is a liquidity aggregation engine that channels price feeds from top global exchanges with smart order routing.
The event also featured a best-dressed competition where everyone went all out to immerse themselves in the exciting retro atmosphere, including a photobooth and games segment where they got to learn more about the company and their fellow co-workers. Consensus decided that the Best-Dressed award for the male category went to CTO Ted Quek, who exuded the company passion in his retro getup and showed that no matter what we do, we go all out to do it well.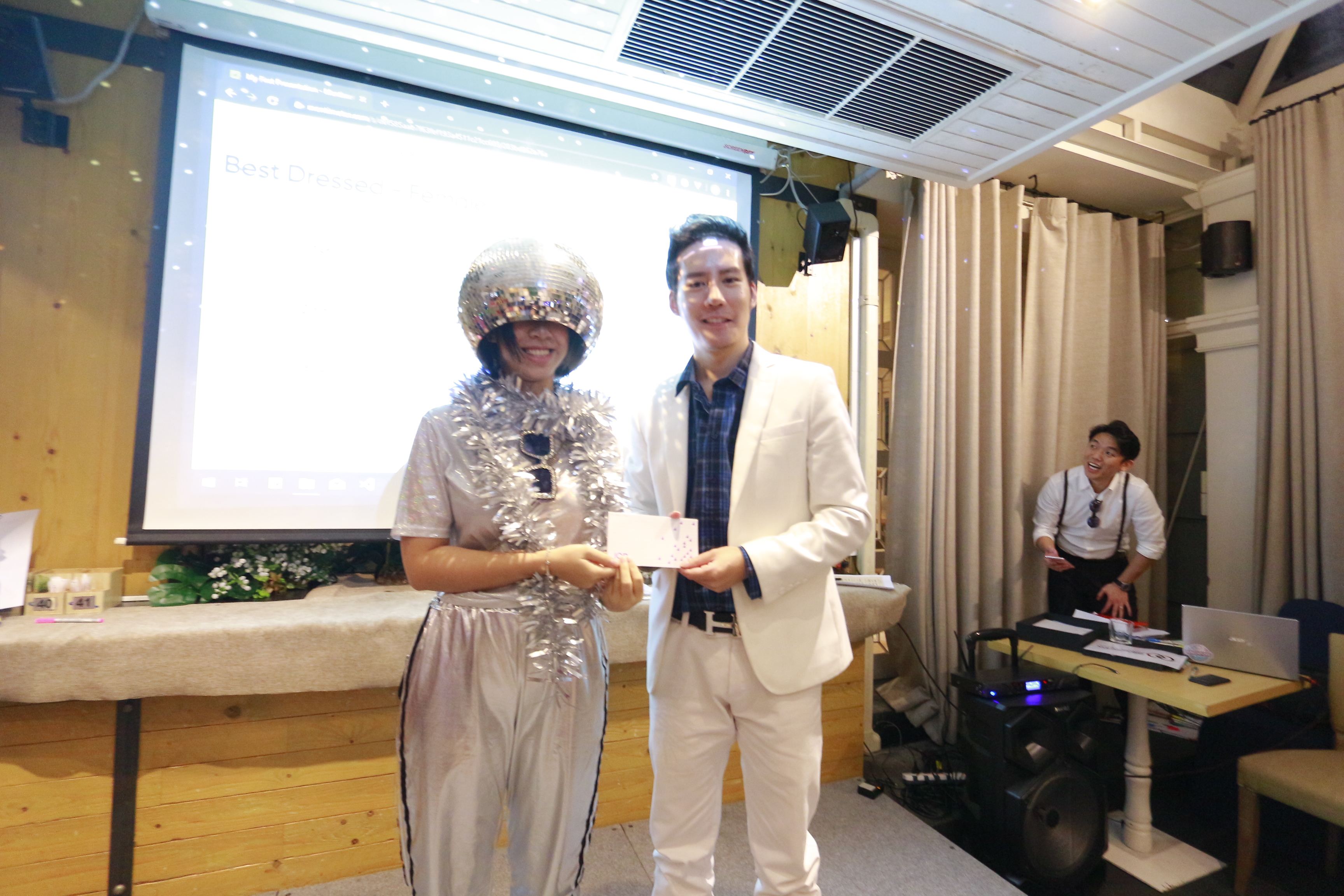 In the spirit of giving, there was also a lucky draw session to reward the year-long hard work of the employees. Attractive prizes included an iPad Pro, Dyson vacuum cleaner, luxurious Marina Bay Sands vouchers, Nintendo Switch and many more.
A company is just a shell without its heart — its team. At Broctagon, our global offices with over 300 employees across 8 countries make the difference. As we end our decade with a big bang, we start it with even more hopeful sights and expectations for the next decade, continuing to work on new innovations in blockchain technology, liquidity, and brokerage solutions such as CRM 3.0, and more.
With years of expertise, our team is adept at identifying and embracing dynamic change. Along with the guidance of our key leaders, Broctagon creates new paths and seeks the next disruptive force that enhances touchpoints in the industry.