Your Quick-Start to On-Chain Data
Broctagon's Blockchain-in-a-Box (BIB) allows businesses to integrate their data on blockchain quickly and seamlessly. Be future-ready with the efficiency and security of distributed ledger technology without hefty developmental investments.
With Broctagon, you can. Here's what we do.
Enhanced Data Management on Chain
BIB provides superior data storage solutions by implementing data on blockchain. Blockchain technology can enhance business performance by facilitating cross-departmental and cross-agency communications through sophisticated access control as well as mitigate risks by making records and audit trails immutable.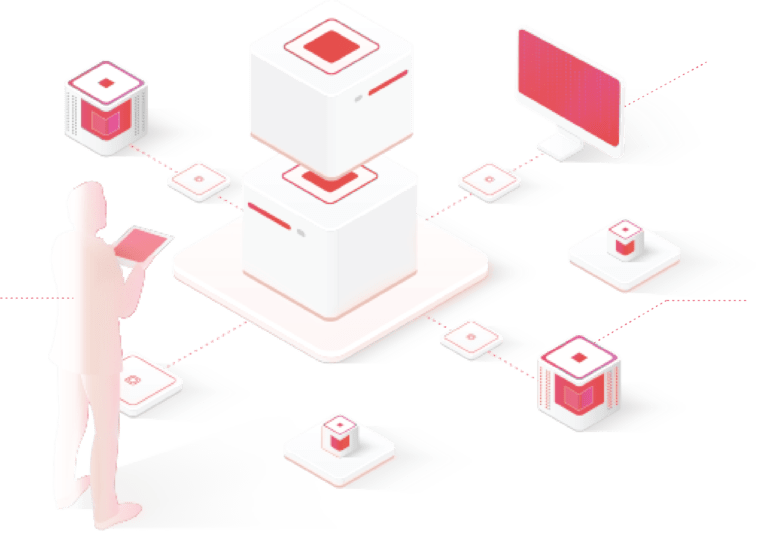 Industry-Agnostic Integration
BIB is industry-agnostic, designed to elevate data storage functions for a diverse range of industries. From the security and
decentralization of a public protocol or the compliance-support and privacy of a permissioned enterprise protocol, BIB will
assess your business requirements and aid you in selecting one of the major blockchain protocols such as BTC, ETH, NEO,
XRP and more, to implement your integration.
Supply Chain
Warehouse Management
Food Trade
Agriculture
Logistics
Proof of Ownership
Intellectual Property
Automobiles
Real Estate
Patents
Games
Music
Art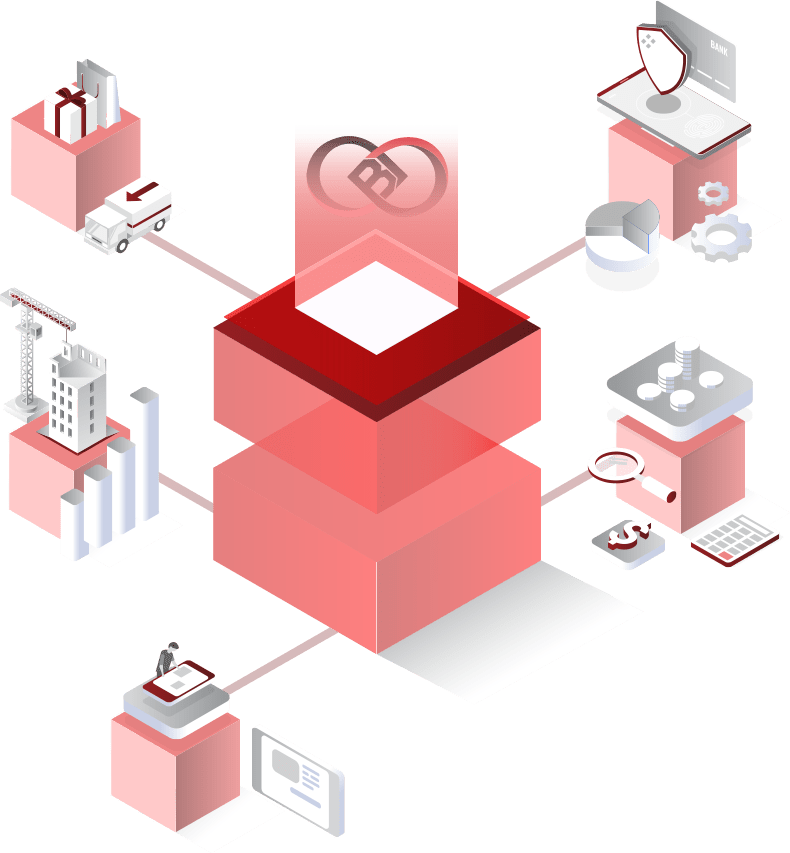 Digital Identity
Medical and Healthcare
Record Keeping
Notary
Voting
Securities
Securities Settlement
Decentralized
Fundraising
Exchanges
Equity
Digital Currency
Loan services
E-Commerce
Remittance
Payments
Escrow
Enterprise-Ready Deployment
BlB is a plug-and-play model that gives your business an accelerated start to getting your data on blockchain

Fast
Rapid provisioning of a blockchain with your chosen data set.

Seamless
No disruption to your existing business process or changes to your current technological framework.
Tangible
Skip the complex developments and gain the immediate advantages of blockchain.
Your Route to a Future-Ready
Business on Blockchain
Secure your chosen
data on blockchain.
Test business compatibility
and use case
Full blockchain development
for your business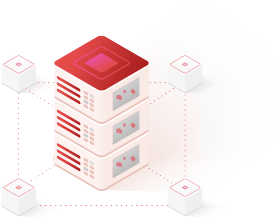 Your Data on Chain
Your data seamlessly integrated on a chosen type of blockchain, from public consensus to private enterprise protocols, aligned with your business goals.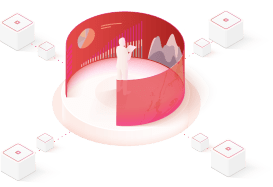 Blockchain Explorer
Block monitoring and explorer tools to view and verify your information on-chain, and to manage overall blockchain transactions.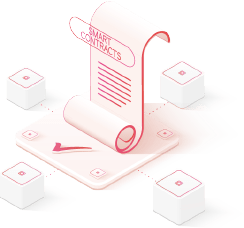 Smart Contracts
Automatic execution of business data and processes on-chain, implemented with rules and conditions for specific business operations.
Choose from 3 types of blockchain integration customization to suit your business needs
Basic
Public
Broctagon Public Exporer
1 Free
Capped rate depend on shared network Professional
Shared Private Chain
Broctagon Explorer with Access Control
2 Free, Max. 15 Supported
Uncapped
Enterprise
Dedicated Private Chain
Fully-Branded Explorer
Scalable; To be discussed
Uncapped
Get your data on blockchain in as quickly as
A Turnkey Solution Uniquely Adapted For Your Business
Blockchain-in-a-Box allows any business to experience the benefits of implementing data on the blockchain, before embarking on a full-flegded development when needed.
Clients' Use Case Spotlight
Forex Trade Records on Blockchain
Trade Assurance for Brokers to Traders
Automatic syncing of data from traders' terminal
Verify matching trade details on blockchain explorer
Ensure no transaction data manipulation
Securities Issuance on Blockchain
Blockchain for the Capital Markets
Tokenization of the financial industry
Worldwide accessibility to digital assets
Address ineffiencies in capital markets processes
Take Your First Step into the Future of Data
Schedule a free consultation with our blockchain advisors