Altcoin/Native Token Liquidity Management
Automated Market Making System for native tokens / altcoins that balances price-push and capital outlay.
Plan a growth roadmap for your token with a multitude of highly customizable parameters.
Price Mapping

Utilize our pre-configured algorithm with tailored settings such as price target, timeline and volatility, to formulate your price trajectory.

Capital Management

Enhance your market making capital efficiency with settings that can defend price points dynamically based on order volume.

Roadmap Simulation

Simulate your parameter settings with a visual preview in candlestick chart format, prior to execution.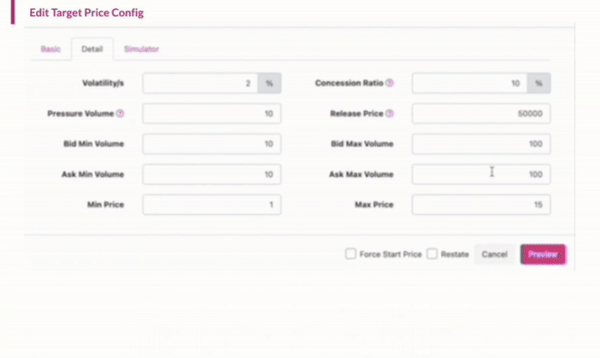 Precision-based market making execution for your token.
Auto Market Making

Regulate the demand and supply of your tokens based on pre-configured settings that adapt to market changes.

Auto-Rebalancing

Ensuring a balance between organic and synthetic orders for non erratic charting and volume.

Depth Management

Create orderbook tiers with varying spread for enhanced volatility control and price stability.
Analyse your decision and strategies and ensure efficient order settlement
Reports

Access and export an extensive range of detailed reports.

Trade Profit/loss Report
Organic and Synthetic Order Report
Capital Balance Report
and more
Advantages to Your Exchange
Fully In Your Control
Built on a SaaS infrastructure, you will have full access and localized control of the NEXUS Native system. React immediately with no compromise or latency.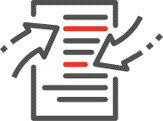 Turnkey
Once connected to the exchange of your choice, market making can begin instantaneously with immediate results.
Cost Efficient
NEXUS Native works on a fixed fee model where there are no volume fees or profit sharing.
Tech Infrastructure
In addition to top Crypto Exchanges, the NEXUS 2.0 liquidity aggregator is also connected to Prime Brokers.
FX & Crypto CFD Liquidity for Brokers and Financial Institutions (including Metals, Commodities, Shares, Indices)
Spot Crypto Liquidity, Order book and STP for Crypto Exchanges
Pricing Engine for Crypto OTC
Lightning-Fast Engine
NEXUS is capable of processing >100,000 orders/sec with strict price/time priority matching algorithms
Server Co-Locality
NEXUS is connected to upstream exchanges through direct leased lines for low latency robust execution
We can connect to any exchange your token is listed on
Our API-agnostic infrastructure allows us to integrate with zero inertia within a fast turnaround time averaging 4 Days.
NEXUS 2.0 Crypto Liquidity Suite
Liquidity Aggregator
& STP Engine
Automated Market Maker
& Risk Management
Data-Driven
Chart Synthesis
Altcoin/Native Token
Liquidity Management