BITLEVEX, an Option-Focused Trading Platform, Joins the WorldBook™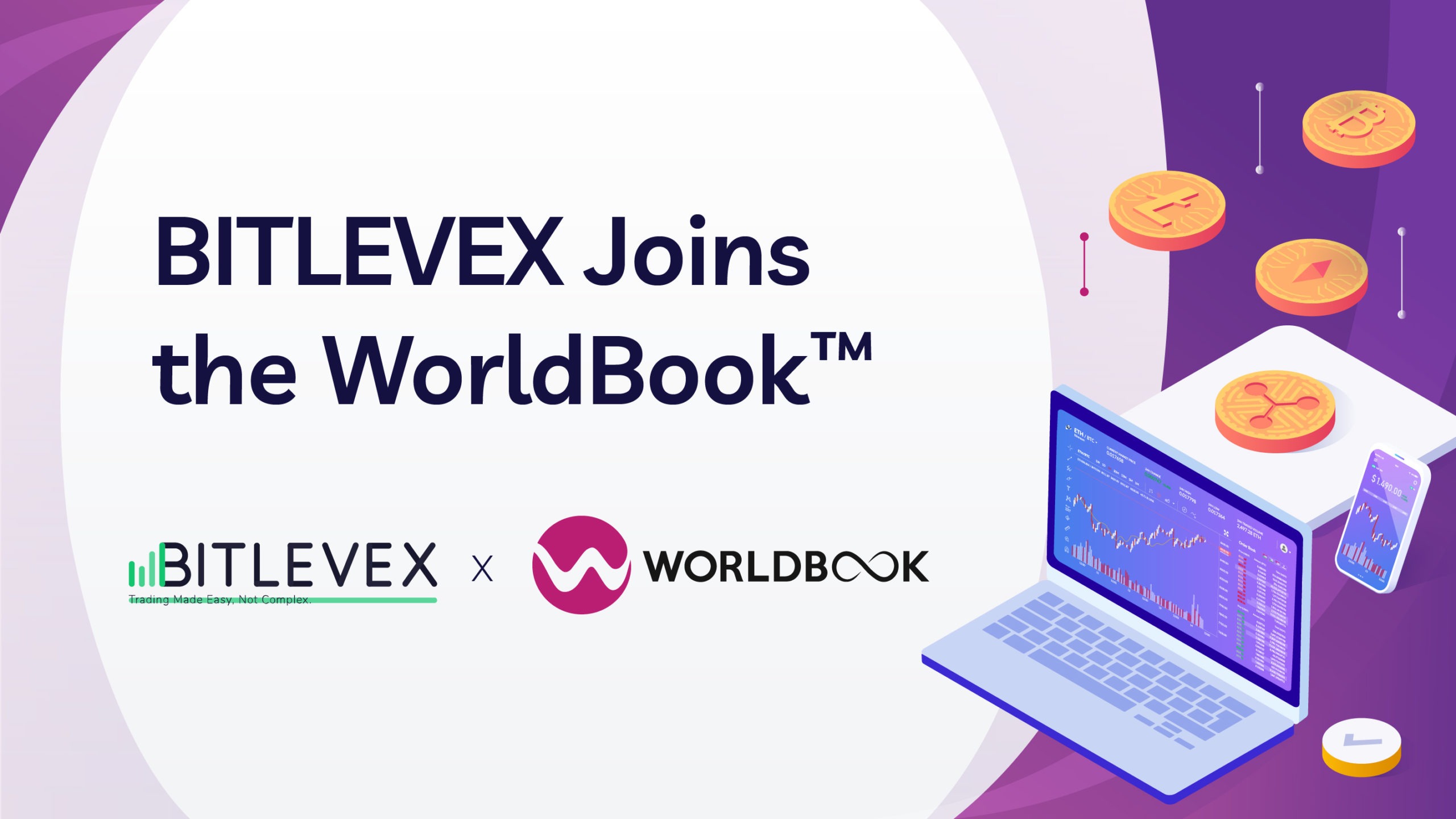 BITLEVEX, a cryptocurrency exchange that offers cryptocurrency options for digital assets, is the latest participant to join the inter-exchange liquidity network known as the WorldBook™.
The NEXUS WorldBook is an initiative by Broctagon Fintech Group, under the licensed entity Broctagon Prime Markets Limited to create a universal liquidity standard for digital assets.
Mikhail Skoblov, Founder and CEO of BITLEVEX, said: "BITLEVEX enables its clients to hedge and profit on the volatility of most mainstream digital assets. Through leverage, traders will be able to earn on market movement without actually holding any cryptocurrencies. As we continue to witness the evolution of the current financial paradigm, our partnership with the WorldBook will allow us to play a bigger role within crypto and its adoption by mainstream institutions."
Ted Quek, CTO of Broctagon Fintech Group, commented on BITLEVEX's participation on the WorldBook network, saying: "As a trading platform, BITLEVEX differentiates itself using social features such as a secure messenger, a user feed, and gamification elements to optimize user experience and engagement. We are very pleased to welcome BITLEVEX to the WorldBook, and we look forward to their potential contribution to the universal liquidity standard for digital assets."
About BITLEVEX
BITLEVEX revolutionizes investment platforms by offering leveraged options priced according to traditional Black & Scholes mathematical models. The company currently offers options on some cryptos, as well as popular traditional stocks.
About NEXUS WorldBook
The NEXUS WorldBook™ is the world's first crypto liquidity ecosystem, committed to building a cohesive network for both makers and takers. The WorldBook leverages on the NEXUS 2.0 aggregator technology to offer its members global price discovery and direct STP capabilities on a universal liquidity standard.
To find out more about BITLEVEX, visit:
Website: https://bitlevex.com/
Facebook: https://www.facebook.com/bitlevex
Twitter: https://twitter.com/bitlevex/
YouTube: https://www.youtube.com/bitlevex
To find out more about or to join the NEXUS WorldBook, visit:
Website: https://nexusworldbook.com
Facebook: https://www.facebook.com/NEXUSWorldBook
LinkedIn: https://www.linkedin.com/showcase/74741847/
Twitter: https://twitter.com/NEXUSWorldBook
Instagram: https://www.instagram.com/nexusworldbook/
YouTube: https://www.youtube.com/channel/UCT5_f3W2SEBDsWrJc8YGAEw
About Broctagon Fintech Group
Broctagon Fintech Group is a leading multi-asset liquidity and full suite FX technology provider headquartered in Singapore with over 15 years of established global presence in Hong Kong, Malaysia, India, Cyprus, Thailand, and China. We specialize in performance-driven and bespoke solutions, serving clients across more than 500 countries with our liquidity aggregator technology, brokerage, and exchange solutions suite, as well as enterprise blockchain development.