Broctagon is Attending iFX EXPO Asia 2022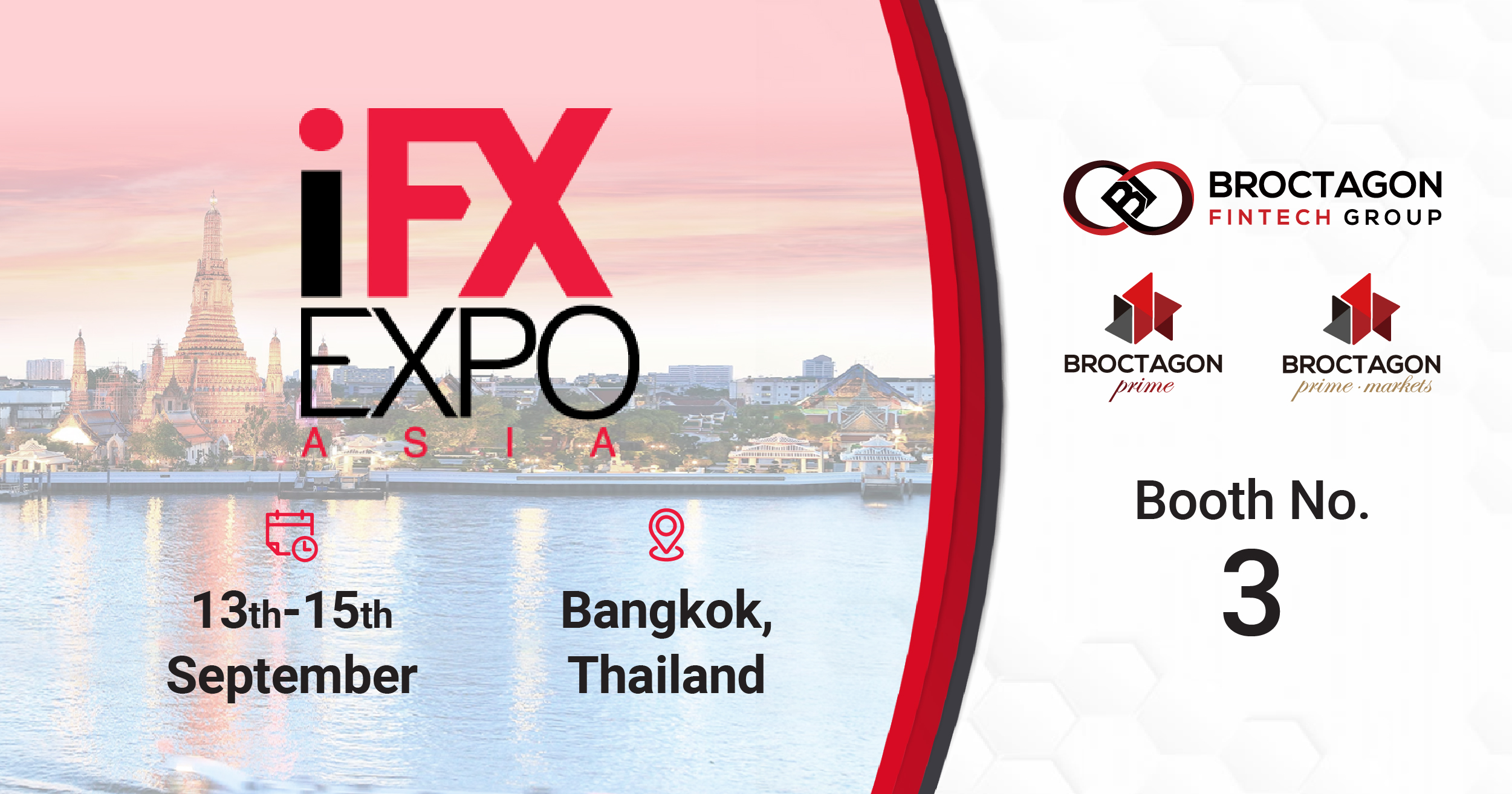 Following a successful iFX Expo International 2022 in Limassol, Cyprus, Broctagon Fintech Group will be back at the largest B2B financial expo at its next installation in Bangkok, Thailand. iFX Expo Asia 2022 will be held from 13-15 September, taking place in Bangkok for the very first time. It will be held at Centara Grand & Bangkok Convention Centre at CentralWorld, the heart of the city's business district.
Meet us at Booth 3 to find out more about our dual licences for liquidity solutions:
European licensed liquidity arm Broctagon Prime: Authorized and Regulated by the Cyprus Securities and Exchange Commission (CySEC)
Asian licensed liquidity arm Broctagon Prime Markets: Approved and Regulated by Labuan Financial Services Authority (Labuan FSA)
Headquartered in Singapore, Broctagon Fintech Group is the leading FX solutions provider in Asia with a decade of experience in providing the best in trading platforms and solutions. Established in 7 countries, Broctagon has an especially strong presence in South East Asia. With our Broctagon Thailand Office located at the Major Cineplex Ratchayothin, we offer localized, dedicated support for Thai support for our clients in Thailand.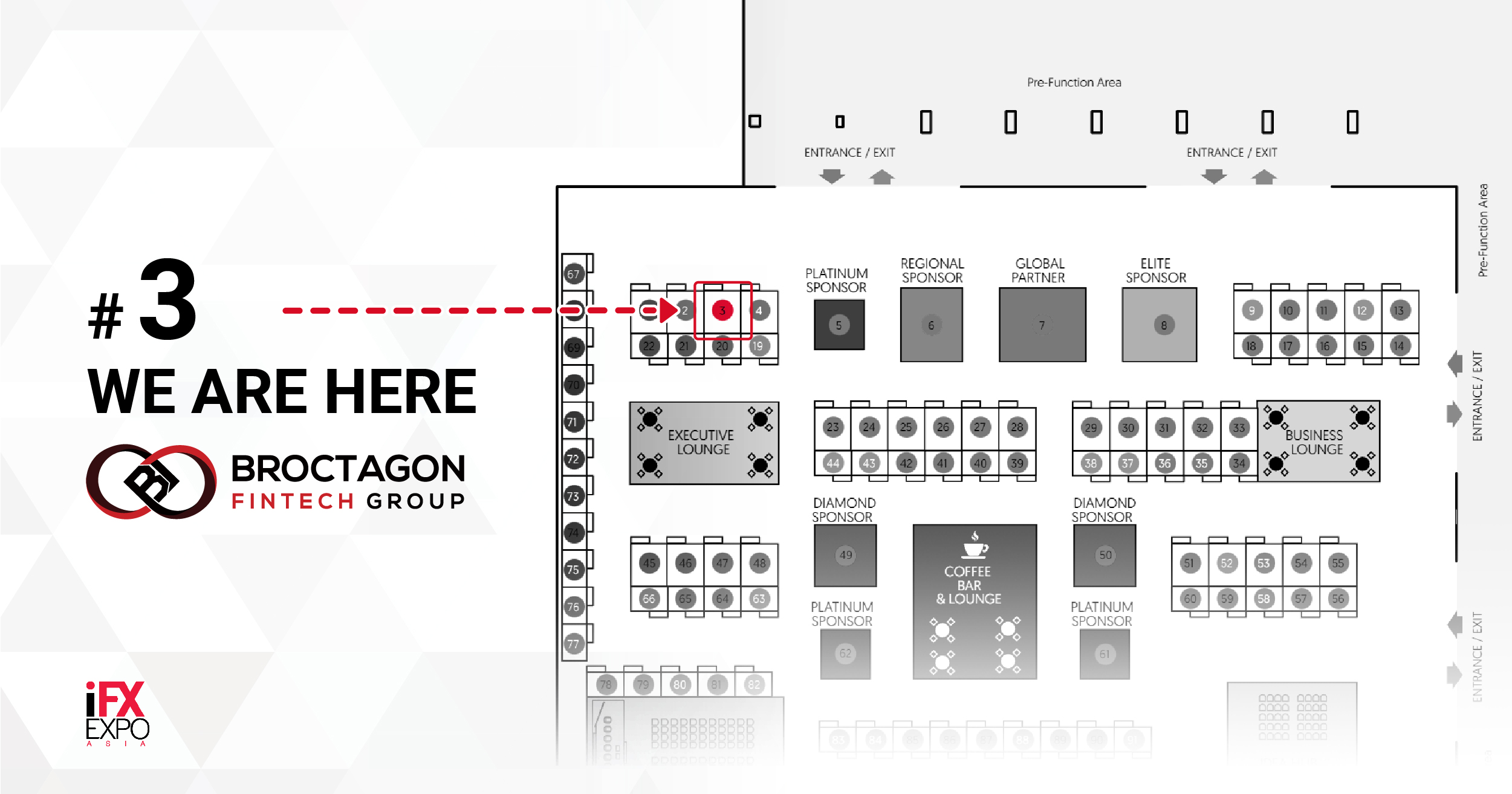 1,300+ Assets with Deep Institutional Liquidity
Attendees can explore our wide product offerings, which after recent expansion, encompasses more than 1,300+ assets, ranging from Spot Forex, ETFs, metals, commodities, and a diverse variety of shares from US, Germany, Hong Kong and more. Our highly popular Crypto CFDs introduces 24/7 trading of the industry's hottest assets, making our liquidity solutions a preferred choice for brokers.
SaaS FX Broker CRM
Coupled with AXIS, Broctagon's flagship CRM built for brokers that offers cost efficiency and top-of-class agility complete with turnkey deployment of just 1 business day, our brokers can gain the most competitive edge with our holistic fintech solutions.  AXIS is a SaaS model, MT4/5-ready CRM that offers powerful IB modules for multi-affiliate network expansions.
Meet us at the event to chat about tailored institutional-grade liquidity solutions for your brokerage.
About Broctagon Fintech Group
Broctagon Fintech Group is a leading multi-asset liquidity and full suite FX technology provider headquartered in Singapore with over 10 years of established global presence in Hong Kong, Malaysia, India, Cyprus, Thailand, and China. We specialize in performance-driven and bespoke solutions, serving clients across more than 500 countries with our liquidity aggregator technology, brokerage, and exchange solutions suite, as well as enterprise blockchain development.