Fasset, a Tokenisation Platform and Digital Assets Exchange, Joins the WorldBook™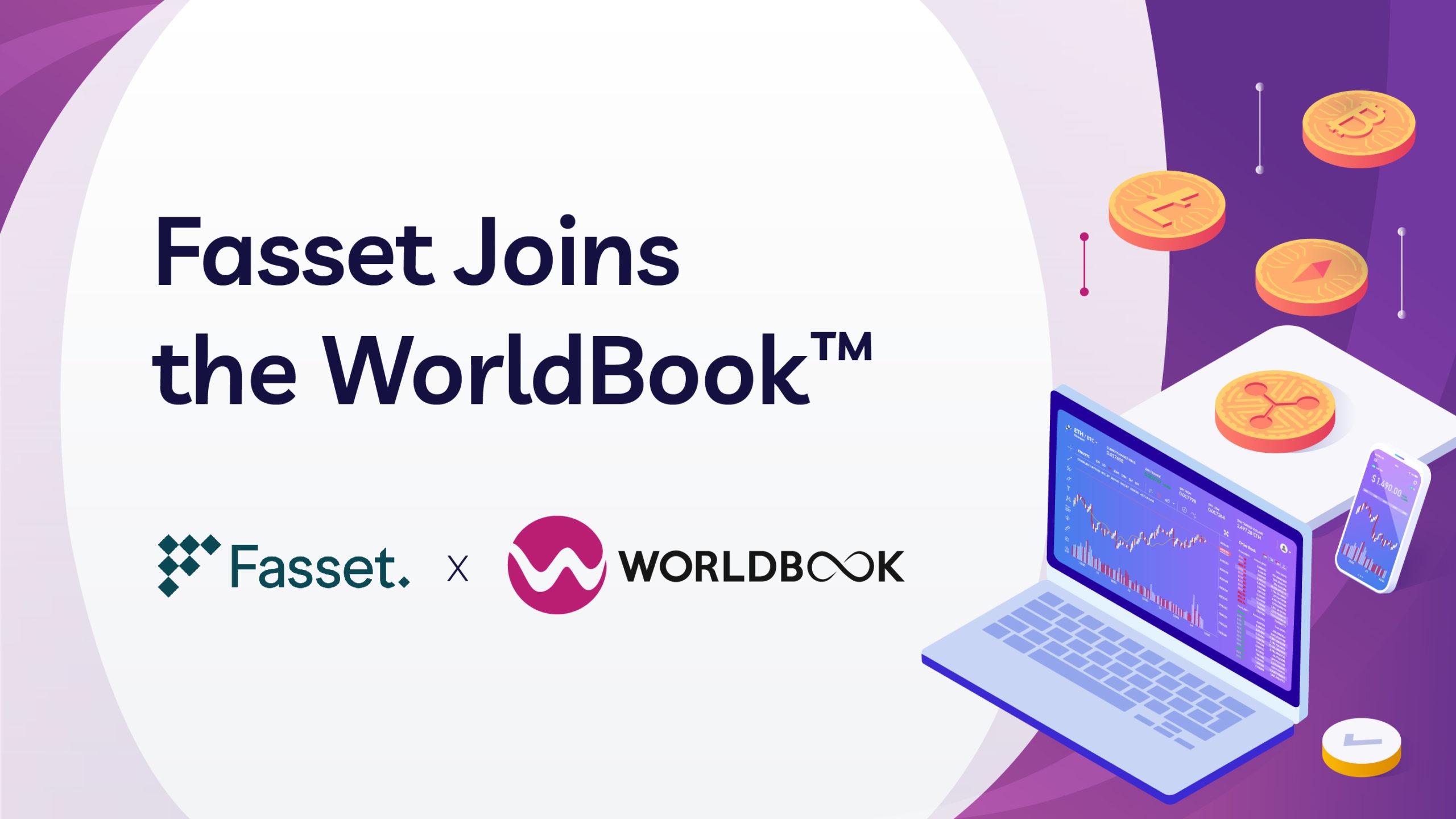 Fasset, a ecosystem-provider dedicated to merging digital asset innovations with the real economy, is the latest participant to join the inter-exchange liquidity network known as the WorldBook™.
The NEXUS WorldBook is an initiative by Broctagon Fintech Group, under the licensed entity Broctagon Prime Markets Limited to create a universal liquidity standard for digital assets.
Sulmaan Hanif, Chief Revenue Officer of Fasset, said: "Fasset strives to bring forth digital assets in a regulated and easy-to-understand manner to populations across the Frontier Markets. We believe that democratizing access to digital asset ownership is the fastest way to bring these people into the fold of equitable economic opportunity. Collectively, we are all driven by the same vision to bring about mainstream adoption. We are excited to be joining the WorldBook initiative in bringing together some of the most exciting companies across the crypto ecosystem."
Don Guo, CEO of Broctagon Fintech Group, commented on Fasset's participation on the WorldBook network, saying: "Being also a real-asset token exchange, Fassets facilitates the tokenization and trading of hard assets through the elimination of the barriers of adoption on their platform. This enables greater accessibility to a new real-world asset class for all types of investors. Their participation on the WorldBook can empower a greater institutional recognition of crypto. We are pleased to have them onboard as one of our partners."
About Fasset
Fasset is a regulated, multi-country Digital Asset Gateway that aims to connect the next billion to buy, sell, send and store digital assets such as Bitcoin and Real World Asset Tokens. Fasset brings easy, free, and frictionless access to digital assets, providing people in frontier markets with the knowledge and tools to build a better future.
About NEXUS WorldBook
The NEXUS WorldBook™ is the world's first crypto liquidity ecosystem, committed to building a cohesive network for both makers and takers. The WorldBook leverages on the NEXUS 2.0 aggregator technology to offer its members global price discovery and direct STP capabilities on a universal liquidity standard.
To find out more about Fasset, visit:
Website: https://www.fasset.com/
Facebook: https://www.facebook.com/FassetHQ/
LinkedIn: https://www.linkedin.com/company/fassethq/
Twitter: https://twitter.com/fassethq
To find out more about or to join the NEXUS WorldBook, visit:
Website: https://nexusworldbook.com
Facebook: https://www.facebook.com/NEXUSWorldBook
LinkedIn: https://www.linkedin.com/showcase/74741847/
Twitter: https://twitter.com/NEXUSWorldBook
Instagram: https://www.instagram.com/nexusworldbook/
YouTube: https://www.youtube.com/channel/UCT5_f3W2SEBDsWrJc8YGAEw
About Broctagon Fintech Group
Broctagon Fintech Group is a leading multi-asset liquidity and full suite FX technology provider headquartered in Singapore with over 15 years of established global presence in Hong Kong, Malaysia, India, Cyprus, Thailand, and China. We specialize in performance-driven and bespoke solutions, serving clients across more than 500 countries with our liquidity aggregator technology, brokerage, and exchange solutions suite, as well as enterprise blockchain development.