Broctagon and Elite Consulting Group Launch World's First Government-Recognised Gold-Backed Token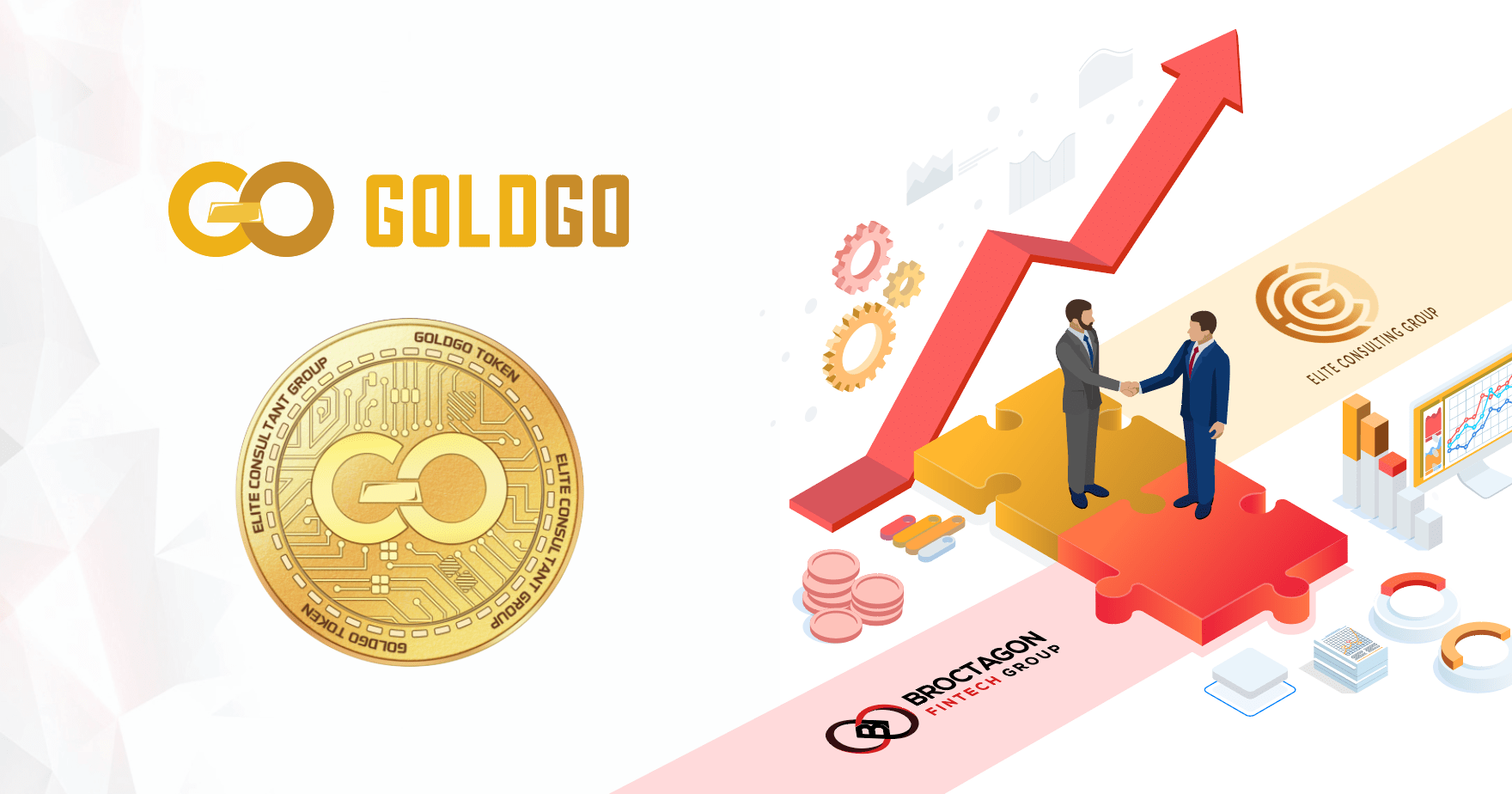 Broctagon Fintech Group is proud to announce a new partnership with Elite Consulting Group to launch GoldGo, a utility token directly backed by a physical gold supply and secured by blockchain technology. 
Broctagon is providing the technology for both the GoldGo blockchain infrastructure and the GoldGo app. As a token primed to transform Thailand's market and beyond, GoldGo has been recognised by The Securities and Exchange Commission (SEC), Thailand.
GoldGo is a utility token pegged to the price of gold, based on Thailand's 23K gold standard. In contrast to many price-stable cryptocurrencies that claim to have the respective asset backing in reserves, GoldGo offers guaranteed redemption for physical gold in vaults, with each GoldGo (GOGO) Token equal to one gram of gold. The amount of GOGO tokens and its corresponding gold supply in the vaults is updated in real-time on the blockchain and verified by the network of goldsmiths, who also act as 3rd party custodians, against GoldGo's reserves, making records of the asset immutable and traceable. The GoldGo Protocol (GoldPro) is a private Ethereum protocol, governed and secured on the blockchain by smart contracts.
Typically, gold is expensive to acquire and invest in. By offering greater liquidity and easier accessibility to gold through fractional ownership, the partnership will transform the traditional gold business in Thailand. The minimum investment in GoldGo starts from as little as 1 nanogram of gold.
As gold demand around the world edges upwards amid increasing concerns on the coronavirus' impact on the world's economy, more investors are flocking to what they perceive as a safe haven asset. GoldGo could not have come at a more opportune time, allowing easier and more secure investments in the precious metal. GoldGo will remove barriers to entry by lowering the capital needed, while also increasing transparency for gold buyers, distributors, and investors.
Prayuth Supawarapong, CEO of Elite Consulting Group and heading the GoldGo project, comments: "Unlike other cryptocurrencies, our GOGO token is not simply backed by the community, it provides direct access to the underlying asset as well. Gold is expensive to invest in and GOGO allows for more people to gain easy access due to the lower capital needed. Through partnering with Broctagon, the level of transparency we can offer is also unique. Using a private blockchain solution, all of the interactions between users and gold smiths can be recorded and audited at any point in time, so our customers feel secure in their investment."
Don Guo, CEO of Broctagon Fintech Group, adds: "Broctagon is committed to providing the technology to help companies innovate. We are thrilled to be supporting Elite Consulting Group with their unique and transformational GoldGo Token. Our blockchain technology solutions for this application are developed with a focus on scalability and efficiency, and will transform the traditional gold business in Thailand by providing a unique level of transparency and access to a market that can be otherwise inaccessible to the mass market."
About Broctagon Fintech Group
Broctagon Fintech Group is a leading multi-asset liquidity and full suite FX technology provider headquartered in Singapore with over 10 years of established global presence in Hong Kong, Malaysia, India, Cyprus, Thailand, and China. We specialize in performance-driven and bespoke solutions, serving clients across more than 500 countries with our liquidity aggregator technology, brokerage, and exchange solutions suite, as well as enterprise blockchain development.