Naijacrypto, an African-Based Digital Assets Exchange, Joins the WorldBook™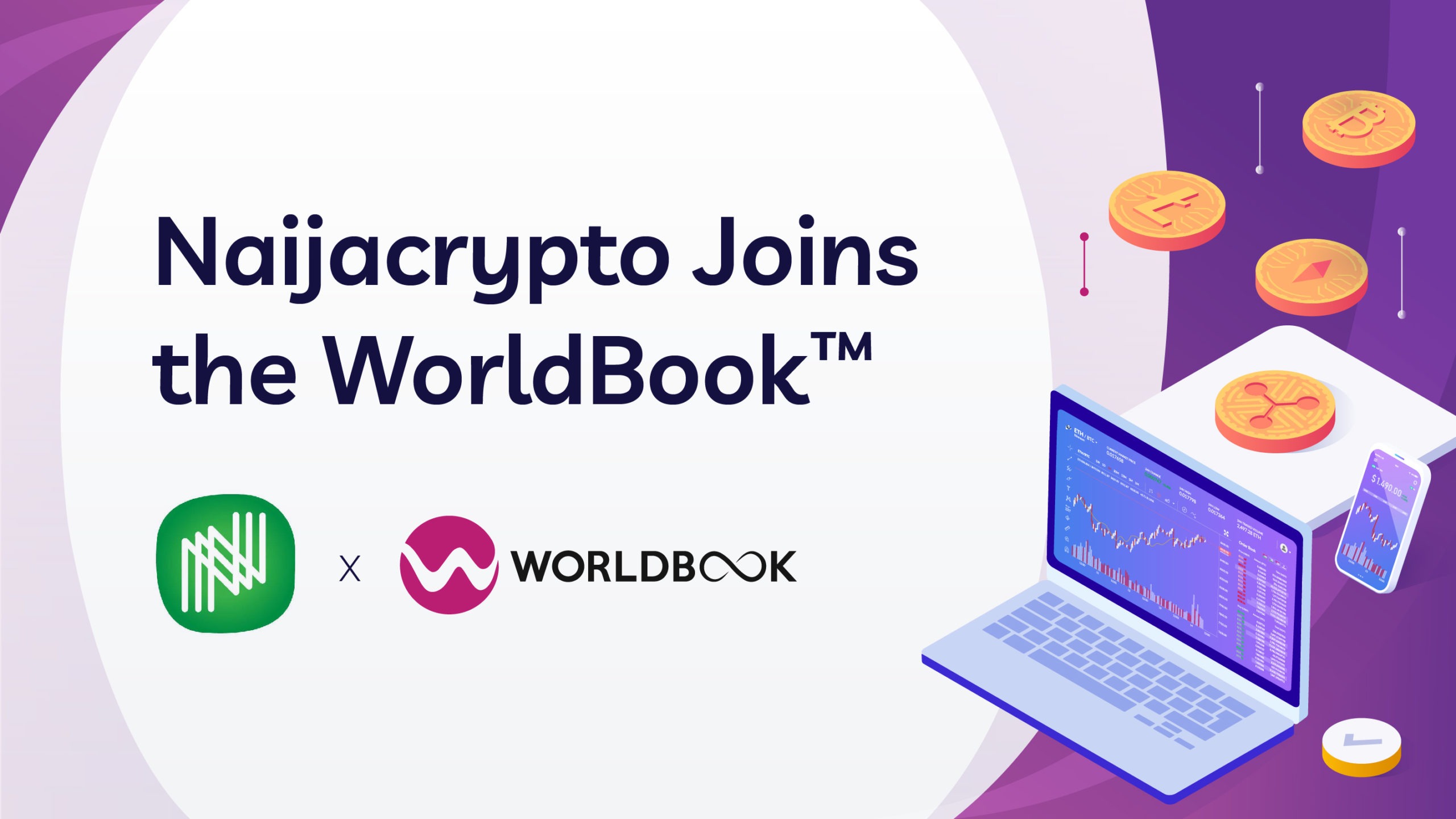 Naijacrypto, a cryptocurrency exchange that offers cryptocurrency solutions for the unbanked, is the latest participant to join the inter-exchange liquidity network known as the WorldBook™.
The NEXUS WorldBook is an initiative by Broctagon Fintech Group, under the licensed entity Broctagon Prime Markets Limited to create a universal liquidity standard for digital assets.

Chiagozie Iwu, CEO of Naijacrypto, said: "Naijacrypto aims to bridge the gaps in financial inclusion, facilitating greater access to traditional financial activities utilizing blockchain technology. Through the sharing of data and liquidity with the WorldBook, Naijacrypto is can potentially lead to increased adoption of crypto in the African financial market. We see the importance of the WorldBook initiative, and look forward to contribute towards its development."
Cecilia Chan, Head of Liquidity (Asia) and Executive Director of Broctagon Fintech Group, commented on NaijaCrypto's participation on the WorldBook network, saying: "NaijaCrypto is one of Nigeria's leading cryptocurrency exchanges, and is the first exchange to formally offer the Haitian local currency, the Gourde, in exchange for cryptocurrency. In alignment with the WorldBook's vision to achieve a universal acceptance of crypto, this allows for greater opportunities for residents of Africa and cryptocurrency adoption across the continent. We are glad to have them onboard to share their experience with the rest of the WorldBook's participants."
About Naijacrypto
Naijacrypto is a premier cryptocurrency exchange platform that offers digital asset trading services such as trading tools and leverage trading. Based in Nigeria, the exchange provides its traders a suite of advanced trading features and charting tools, as well as access to an OTC market for a wide selection of digital assets.
About NEXUS WorldBook
The NEXUS WorldBook™ is the world's first crypto liquidity ecosystem, committed to building a cohesive network for both makers and takers. The WorldBook leverages on the NEXUS 2.0 aggregator technology to offer its members global price discovery and direct STP capabilities on a universal liquidity standard.
To find out more about Naijacrypto, visit:
Website: https://naijacrypto.com/
Twitter: https://twitter.com/naijacrypto2
Facebook: https://www.facebook.com/realnaijacrypto
To find out more about or to join the NEXUS WorldBook, visit:
Website: https://nexusworldbook.com
Facebook: https://www.facebook.com/NEXUSWorldBook
LinkedIn: https://www.linkedin.com/showcase/74741847/
Twitter: https://twitter.com/NEXUSWorldBook
Instagram: https://www.instagram.com/nexusworldbook/
YouTube: https://www.youtube.com/channel/UCT5_f3W2SEBDsWrJc8YGAEw
About Broctagon Fintech Group
Broctagon Fintech Group is a leading multi-asset liquidity and full suite FX technology provider headquartered in Singapore with over 15 years of established global presence in Hong Kong, Malaysia, India, Cyprus, Thailand, and China. We specialize in performance-driven and bespoke solutions, serving clients across more than 500 countries with our liquidity aggregator technology, brokerage, and exchange solutions suite, as well as enterprise blockchain development.