Broctagon Participates in Finance Magnates London Summit 2021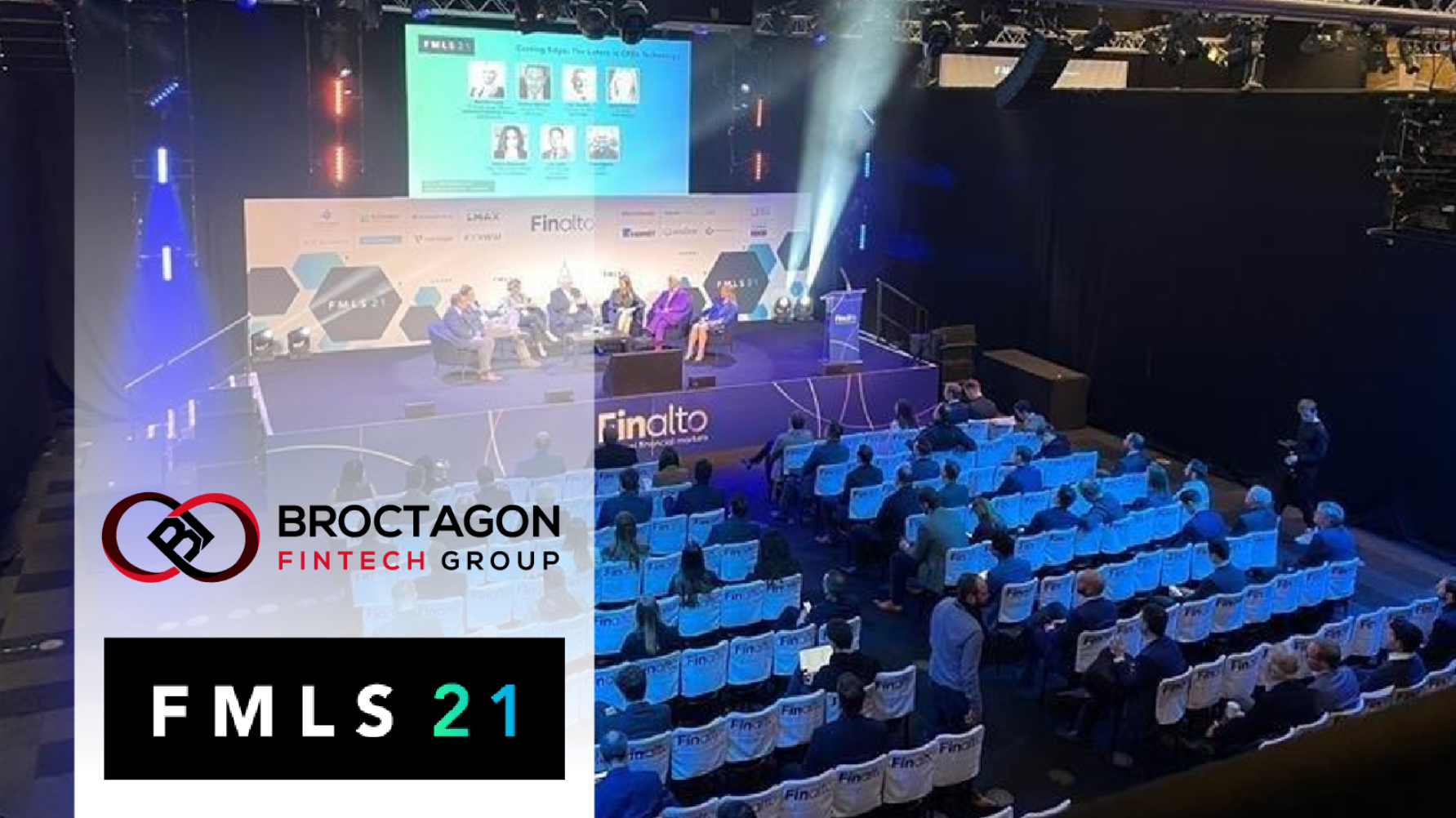 Broctagon participated in this year's Finance Magnates London Summit. Hot on the heels of our attendance in the iFX International Expo 2021, this year's event was held in-person during the period of 16-17 November 2021 at London, Old Billingsgate. Broctagon's CEO Don Guo was present in London to speak directly with our clients and partners at the event.
As a global provider of multi-asset trading news, research, and events, Finance Magnates' London Summit this year continues to be one of the largest events that is held in the financial industry.
Crypto as the Latest Topic
With its growing dominance within financial institutions, the discussion of crypto was embedded within the fabric of the event.
In light of growing crypto adoption by institutions, we had many discussions with exchanges and even traditional brokers about NEXUS 2.0, our spot crypto liquidity hub.
By aggregating liquidity representing 85% of the crypto market complete with best bid/ask price discovery that is executable via Smart Order Routing (SOR). NEXUS 2.0 allows corporations and institutions to purchase cryptocurrencies from the best sources.
For exchanges, this translates to global liquidity beyond the confines of a local order book, resulting in enhanced market depth and instant access to more than 1000 crypto pairs, including the latest trending tokens.
With the rising popularity of the metaverse and tokens poised to make an impact such as Decentraland (MANA), The Sandbox (SAND), Star Atlas (ATLAS), Axie Infinity (AXS), Enjin (ENJ), access to NEXUS 2.0 will allow exchanges to capitalize on the latest trading wave.
Enhanced Crypto CFD Offerings
Beyond spot crypto, the conversations surrounding brokers were on crypto derivatives, especially in the form of crypto CFDS.
As one of the pioneers of Crypto CFD and together with NEXUS 2.0, Broctagon is able to price major crypto CFDs with ultra-competitive spreads:
BTC/USD spreads starting from $30 USD
ETH/USD spreads starting from $2.5 USD
New Opportunities
We would like to thank our clients, partners, and peers that have made the effort to schedule and meet with us during the event. We are happy to call it a great success and look forward to seeing you again at our next event!
About Broctagon Fintech Group
Broctagon Fintech Group is a leading multi-asset liquidity and full suite FX technology provider headquartered in Singapore with over 15 years of established global presence in Hong Kong, Malaysia, India, Cyprus, Thailand, and China. We specialize in performance-driven and bespoke solutions, serving clients across more than 500 countries with our liquidity aggregator technology, brokerage, and exchange solutions suite, as well as enterprise blockchain development.