Brokerage CRM
Engineered for the Modern Brokerage
The AXIS CRM suite comes power-packed with a vast spectrum of fully-customizable features to create a CRM perfect for your business.
Built with a sophisticated affiliate system at the core, accelerate your business through IB expansion and grow your dominance in the brokerage industry today.
View our latest update log (V5.1) here.
Integrated Live Chat/ Ticketing System
Your Fully Branded Brokerage CRM
Deployed within 24 hours.
Affiliate eXpansion Integrated System
Bespoke: Fully modular and customizable to your unique business model
Turnkey: Tailored and deployed within 1 business day for both existing and new brokers
Comprehensive: Single platform to manage clients and admin
Seamless: Open API infrastracture for easy integration
Powerful IB Module: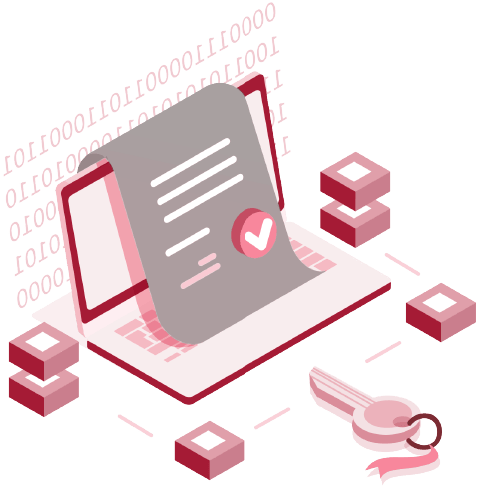 Multi-tiered commission system
Wide range of commission schemes supported – based on pips or lots, by dollar value or percentage, the decision is yours
Real-time commission calculations
Flexible commission distribution period (daily, weekly, monthly)
And many more intricate settings to fit your brokerage needs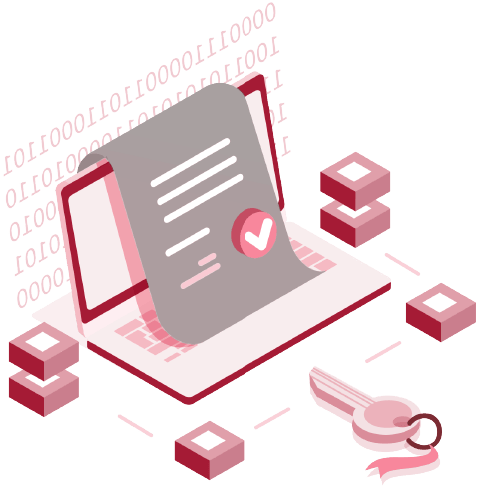 What can AXIS Do For Your Brokerage?
Experience the seamlessness of a CRM that enhances every touchpoint of your client's journey with full access to a comprehensive suite of operational-optimization tools.
Create a truly distinctive brand that stands out from competition
Fully branded and customizable features including background, content, and buttons
Multi-language support with more than 10 in-built default languages
Express log-in
Integration with payment gateways and KYC providers
Digital asset deposits
Smart currency conversion
Affiliate module
Admin module
Specialised reporting/query functions
2FA login authentication
Multilingual livechat/message ticketing system
Pre-set colour palette options with light/dark modes
Allow your clients to access and manage essential information at a glance via an intuitive dashboard
Account balance and overview
Daily commission earned
Generation of unique QR codes for affiliate referrals
IB promotion pipeline
Create and manage both live/demo accounts
Manage deposit and withdrawals
KYC information
Leverage change options
Enhance your lead acquisition, conversion and retention with an omni-channel synergistic solution
Manage leads efficiently with batch distribution functions
Assign leads to respective members of the sales team for follow up action
Streamline client data and records and plan the sales pipeline
Connect to any payment services provider or electronic money issuer of your choice effortlessly with our open API. Alternatively, select any of the preconnected vendors in our Payment Hub
Automatically convert any deposited currency, both fiat and digital assets, directly in to the preferred currency denomination of the trading accounts
Tailor your KYC process based on the compliance and regulatory requirements of your operational jurisdiction
Simplified KYC processing for admins and clients
Increase client verification rate with auto-reminders and alerts
Pre-set approval parameters for automated credential verification
MT4/5 Trading Platforms/Plugins Integration
Fully integrated with the world's most popular trading platform and compatible with proprietary plugins
Seamlessly connected to MT4/MT5 with full branding customization
MT4/5 Manager compatible
PAMM module
Multi-device synchronization across desktop and mobile terminals
Easy setup of live and demo accounts
Platform access rights
Group and leverage configuration
Integrated Live Chat System
Handle client queries and trader requirements with a request ticket management system, coupled with multilingual customer live-chat services
Multi-language live chat support
Chatbot and personalised support interaction capabilities
Automated ticketing system with customisable assignment rules and ticket transfer conditions
Full integration with groupware & online collaboration providers
Integrated automated direct mailing tool to enhance efficiency and scale of notification delivery to clients
Automatic notifications with triggered actions such as deposit and withdrawal review, KYC review, account opening, etc.
Targeted messaging with customer segmentation by filters, preferences and actions
Save time staying connected with timed holiday greetings important broadcasts
Manage your clients and business from anywhere in the world with round-the-clock, multi-device access to our cloud database. Execute services and updates remotely with your team.
Achieve both cost efficiency and operational optimization on a SaaS infrastructure and enjoy a flexible pay-as-you-go model.
Multi-Tier Permission Control
User role customization: Admin, Sales, Customer Service, Finance etc
Mandatory SSL certificate encryption
Elastically scale back-end microservices to fundamentally resolve DDoS
Scrypt algorithm used for password to ensure enhanced security
Extra protection for each user with two-step verification QR code
Your clients and IBs will be able to log in to the client portal from any mobile device with no comprise on functionality. You can also access the admin module conveniently on-the-go
Your CRM Ready in 24 hours
Multi-Asset Liquidity
Access more than 1000 instruments including digital asset CFDs, with spreads from zero.
Brokerage CRM
Grow your client with optimized affiliate and administrative back-end CRM modules.

Investment Tools
Introduce your clients to the smarter, faster and easier way of making investments.

Ancillary Services
Get your brokerage up and running with the proper business foundation.

Data Security Centre
Shield and secure your business against all cyber threats and vulnerabilities.