Engineered for the Modern Trader
The AXIS CRM comes power-packed with a vast spectrum of fully-customizable functionalities, ranging from integration with payment and KYC providers, multi-tier affiliate commission structures to cloud hosting capabilities – all neatly presented within an intuitive, easy-to-navigate user dashboard. Accelerate your business growth through the AXIS CRM and grow your dominance in the brokerage industry today.
Integrated Live Chat/ Ticketing System
Affiliate Expansion Integrated System
Comprehensive: Single platform for customer management and business
Tailored: Fully customizable to your unique business model
Seamless: Zero integration inertia with your existing business systems
Lightning-Fast Marketing: Powerful affiliate marketing functionalities for rapid brand awareness and market penetration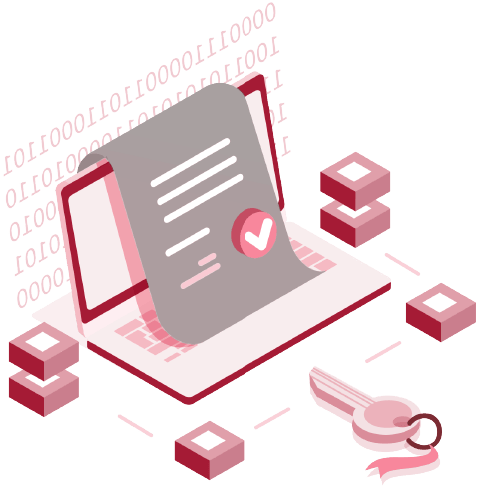 What can AXIS Do For Your Brokerage?
Experience the seamlessness of a CRM that enhances every touchpoint of your client's journey with full access to a comprehensive suite of operational-optimization tools.
Everything you need to build a personalised brand to showcase your unique market features and branding identity.
Fully branded and customizable features including background, content, and buttons
Multi-language support with in-built default languages
Express log-in
Integration with payment gateways and KYC providers
Digital asset deposits
Smart currency conversion
Affiliate module
Admin module
Specialised reporting/query functions
2FA login authentication
Bilingual livechat/message ticketing system
Preset palette colour options available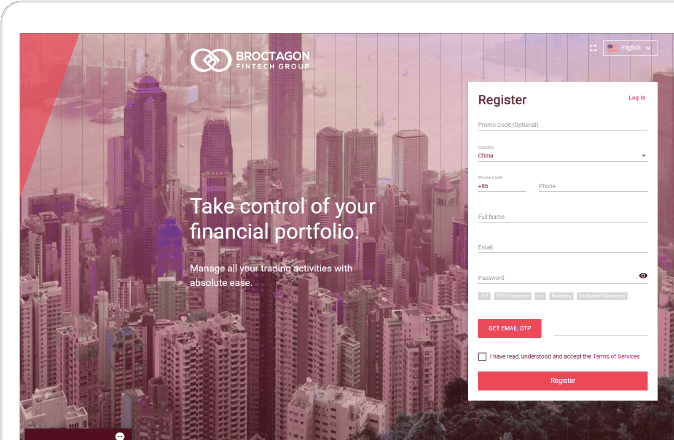 Your clients can access their essential personal and trading information in a single glance via an intuitive dashboard layout.
Account balance and overview
Daily commission earned
Generation of unique QR codes for affiliate referrals
IB promotion pipeline
Real-time multi-feed news streams
Trading portfolio overview
Be empowered with full control over all client-related aspects from complete profile settings, regulated platform access to comprehensive affiliate tree views.
Client & sales management
Full transaction history and tracking
Platform account management
Group and leverage configuration
Email templates with auto-trigger scenarios
2FA login authentication
User access rights management with customisable groupings
Client request ticket management
Affiliate tree and commission payout management
Audit logs
Business insights
Multi-Tier Affiliate System
Multiply your client networks effortlessly with the dynamic ability to tailor, monitor and oversee multilevel commission tiers.
Sales commission payout and distribution management
Structuring and creation of security groups
Auto-calculated daily, overriding and same-rank commissions
Detailed commission tree payout hierarchy
Commission report generation and export
Flexible payouts in flat, percentage or pip allocation methods
Max commission limits with over-payout protection notifications
Embedded affiliate link with QR code
Broctagon offers integration with a diverse pool of payment gateways across wire transfers, digital assets, virtual wallets and major credit/debit cards, along with smooth entryways into the China market via Unionpay/Alipay.
Digital Asset Gateway Integration
Utilize the benefits of blockchain-based payments in the form of major digital assets and stablecoins via our smart currency converter to leverage upon the most highly sought-after assets in the financial markets.
Perform KYC compliance checks straight from AXIS CRM by automating regulatory requirements through the collection and verification of client credentials effortlessly.
MT4/5 Trading Platforms/Plugins Integration
Full integration with some of the world's most actively-used trading platforms and Broctagon's proprietary plugins, constructed to create the most efficient trading environment.
Seamless integration with MT4 & MT5 with full branding customization
Multi-device synchronization across desktop and mobile terminals
Easy setup of live and demo accounts
Countdown Trader
Colt
Quantrading
Platform access rights
Group and leverage configuration
Integrated Live Chat System
Handle client queries and trader requirements with a request ticket management system, coupled with bilingual customer live-chat services.
Multi-language live chat support
Chatbot and personalised support interaction capabilities
Automated ticketing system with customisable assignment rules and ticket transfer conditions
Full integration with groupware & online collaboration providers
Manage your clients from anywhere in the world. Achieve seamless, round-the-clock access through multi-device by simply staying connected to a cloud database that gives you to the power to execute business services and updates on-the-go concurrently with your team.
Integrated Investment Tools
Designed to connect the investment portfolios of top-performing money managers/traders to clients, the investment portal brings incentives for all parties with customizable profit-sharing models.
PAMM/MAM
Social Trading
Multi-account management
Ratings and statistics module
Leaderboard overview
Multiple allocation methods
Customizable MT groupings
An enhanced back-end system solely devised to empower brokers with greater in-depth trader analysis and detailed reporting tools, the analytics hub provides singular and batch control over an array of client functions and transactional data.
Customisable reporting with unlimited historical data ranges
Quick access tabs for specific report parameters
Detailed client and group business analytics reports
Automated email alert notifications based on user limits and symbols
Corrections module for immediate error rectifications
Advanced traffic statistics & analysis
Integration with analytics providers via API

MT4/5 Turnkey Solutions
A powerful CRM equips the best brokers with the necessary marketing tools to grow their client network.
Brokerage CRM
Grow your client with optimized affiliate and administrative back-end CRM modules.

Investment Tools
Introduce your clients to the smarter, faster and easier way of making investments.

Ancillary Services
Get your brokerage up and running with the proper business foundation.

Data Security Centre
Shield and secure your business against all cyber threats and vulnerabilities.