A Strong Entrance into Vietnam Fintech at the Saigon Financial Education Summit 2019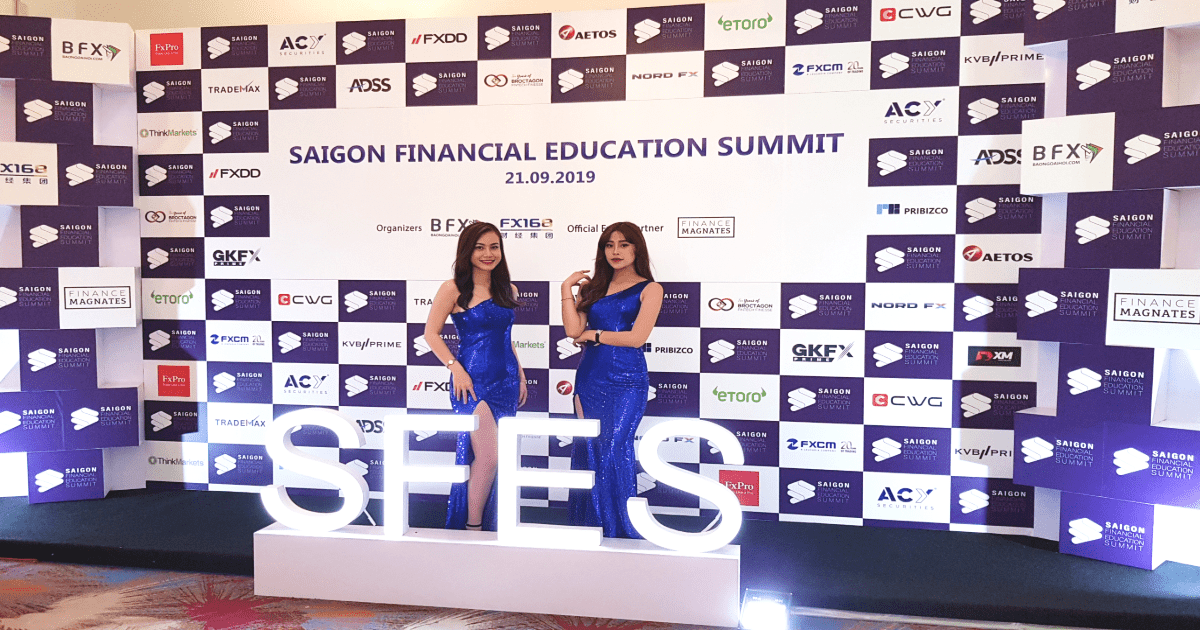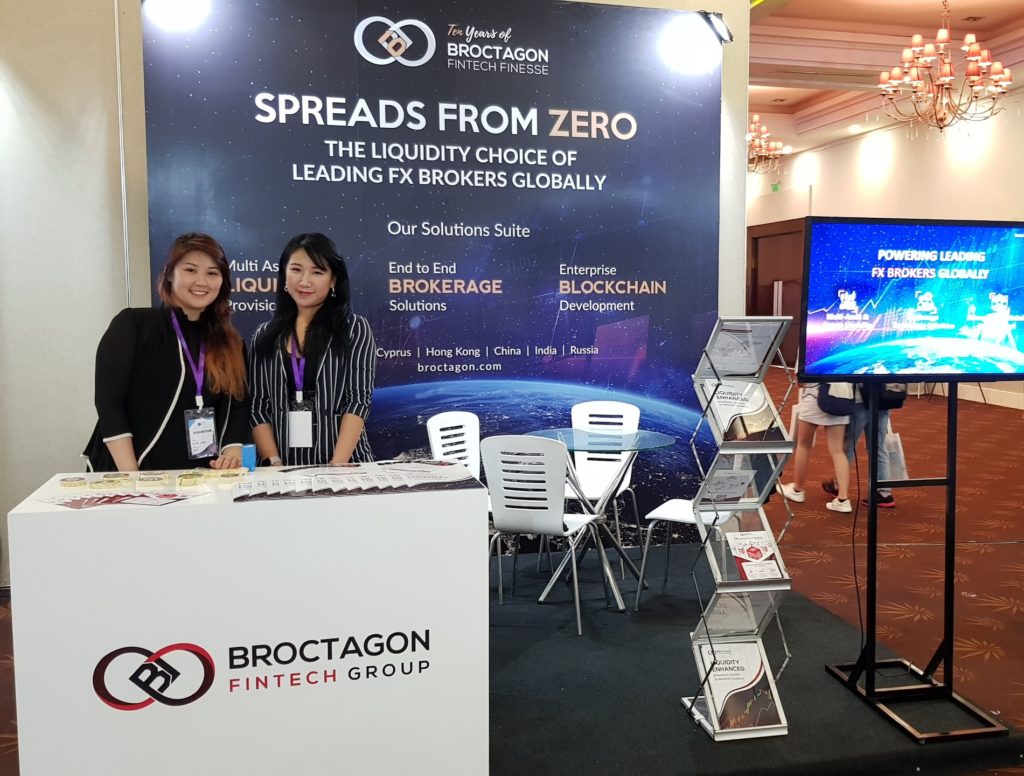 Broctagon was present at the recently-concluded Saigon Financial Education Summit (SFES), held at Ho Ch Minh City, Vietnam, on September 21st 2019. An ideal and fitting destination, Vietnam has positioned itself as an upcoming stronghold within the investment realms, as evident from heightened activity and substantial growth in terms of FX market trading. SFES is jointly organised by FX168 and BFX.
Unveiling Blockchain-in-a-Box
Drawing over 1,000 attendees including C-suite executives and prominent industry professionals, Broctagon engaged numerous major players to reveal its latest product,
Blockchain-in-a-Box
. An accelerator for creating enterprise-ready blockchain solutions with a fully-functioning proof-of-concept model, it strives to turn concepts into concrete for companies looking to integrate blockchain into their businesses. In particular, Broctagon held discussions with FX168, one of the most established media and education portals in China, to highlight the growth potential and possibilities that blockchain could deliver.
From Deliverables to Digital: The Future of Crypto Trading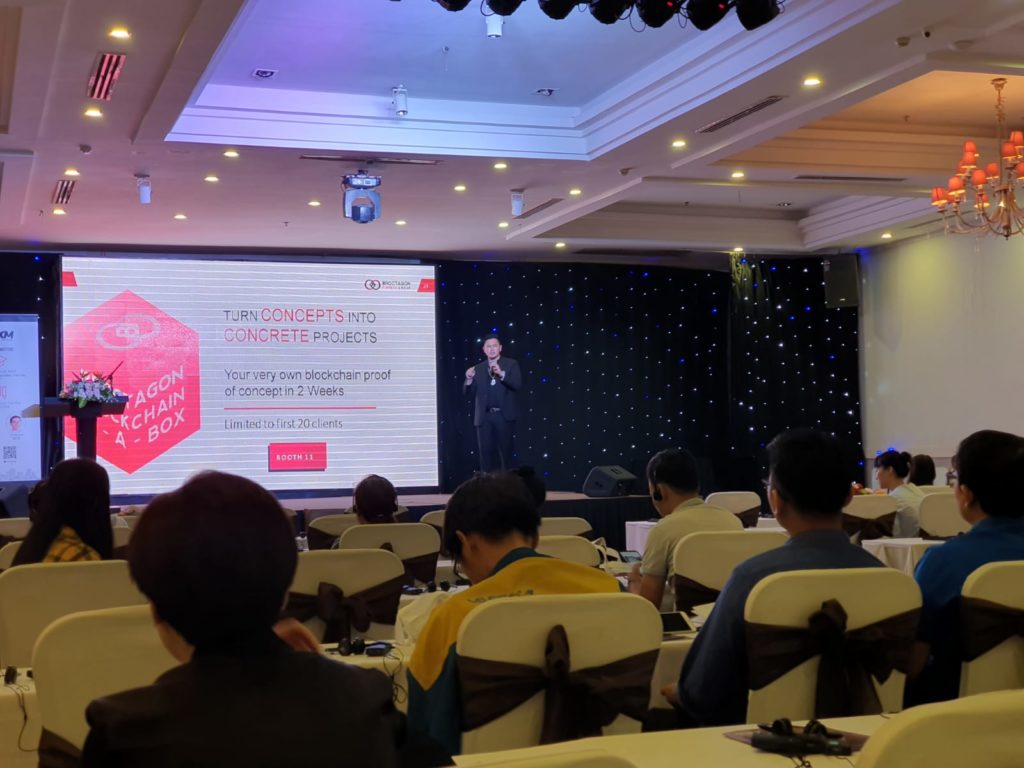 An invited speaker to the event, Herbert Sim, our Head of BD, spoke at length about the current state of cryptocurrencies, and his perspective on the future of crypto trading. As projected from past use-cases of asset classes, derivatives trading has been an effective method of injecting liquidity into the markets. The advantages of using derivatives are even more apparent with crypto, from mitigating wallet and exchange vulnerabilities to hedging opportunities. Powered by the NEXUS liquidity aggregator technology, Broctagon aggregates liquidity from the prime digital asset exchanges globally and channels it to a global network of brokers, exchanges and financial institutions via a protocol-agnostic FIX API adaptor. Holding an extensive portfolio that reaches beyond digital assets, brokers can connect to over 1,000 financial instruments, expanding into new markets while reinforcing their current product offerings.
"With NEXUS liquidity, we are making digital asset trading mainstream by elevating it to the sheer scale of forex" – Herbert Sim, Head of BD, Broctagon
Broctagon Awarded as "Premium Fintech Provider" at SFES 2019
In recognition of Broctagon's significant advancements within the fintech and Forex markets, in particular its liquidity aggregation technology, which has elevated the businesses of FX brokers worldwide, Broctagon was awarded the title of "Premium Fintech Provider" at SFES 2019.
"We are deeply honored to receive this accolade from FX168, one of the biggest media companies in China. Broctagon will continually improve and reinforce our liquidity technology and product offerings to exceed the expectations of FX brokers globally." – Don Guo, CEO of Broctagon
About Broctagon Fintech Group
Broctagon Fintech Group is a leading multi-asset liquidity and full suite FX technology provider headquartered in Singapore with over 15 years of established global presence in Hong Kong, Malaysia, India, Cyprus, Thailand, and China. We specialize in performance-driven and bespoke solutions, serving clients across more than 500 countries with our liquidity aggregator technology, brokerage, and exchange solutions suite, as well as enterprise blockchain development.