TradAir Partners With NEXUS for Cryptocurrency Liquidity
Monday, January 14th, 2019
This article was published on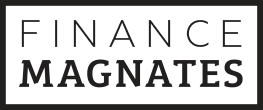 Less than two months after launching, cryptocurrency liquidity provider NEXUS is already attracting partners. This Monday, the firm announced that it would be working alongside trading technology firm TradAir to provide cryptocurrency liquidity akin to the foreign exchange (FX) market.
"In our continual strive to create a more conducive trading environment," said Kerry Gan, CEO of NEXUS' parent company Broctagon, "we are pleased to partner with TradAir to provide its innovative and highly-intuitive trading platform technologies to our users."
"The added crypto derivatives liquidity provided by NEXUS is a valuable addition to the TradAir liquidity network," said TradAir CEO Ayal Jedeikin. "Our broker clients will be able to benefit from the NEXUS unique liquidity streams and increase their yield on all their client trading activity."
Read the full article on Finance Magnates.
---
About Broctagon Fintech Group
Broctagon Fintech Group is a multi-asset liquidity and technology provider headquartered in Singapore with over 10 years of established global presence in China, India, Russia, Cyprus, Hong Kong, Thailand and Vietnam. With our decade of serving satisfied clients in 50 countries, Broctagon is well-equipped to elevate companies through performance-driven and flexible turnkey solutions such as our liquidity aggregator technology, brokerage technology solutions, and enterprise blockchain development.