Broctagon Participates in Connecting Digital Ecosystems (CoDE) Asia 2021
Broctagon participated in Labuan IBFC's CoDE Asia 2021 on Thursday, 21 October 2021. Growing into its third edition, CoDE Asia 2021 is themed "Future Forward: Next Gen Digital Ecosystems".
Representing Broctagon was Cecilia Chan, our Head of Liquidity (Asia) and Executive Director. With 22 years in the financial industry, Cecilia was the former Vice President at Singapore Exchange and a Senior Manager in Exchange & Regulatory relations at Hang Seng Indexes.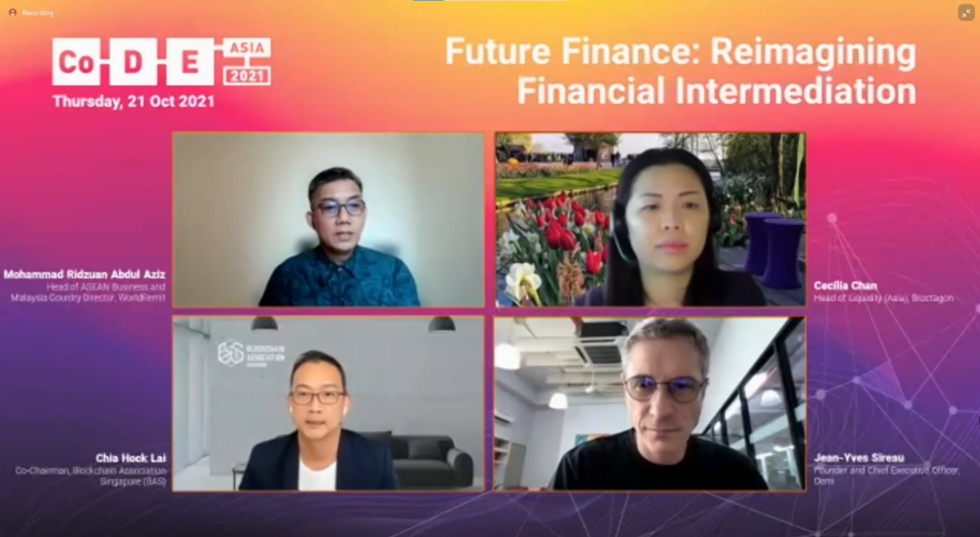 On Recent Trends 
Cecilia pointed out that within the digitalisation space, the most interesting aspect of digitalisation in recent times would be digital currencies issued by the central bank. As Decentralised Finance (DeFi) continues to grow, central banks want to be more involved in the process. Cecilia explained that we are more familiar with central bank money because it's safe, liquid, and has integrity – given that context, central banks have to evolve to suit the digitalisation aspect of the economy.
The Advantages of Digital Currencies 
Cecilia shared that digital currency allows for better cross-border payments at a lower cost. This improves efficiency across borders, leading to faster settlements, making payment less of a hassle for retail and consumers. 
The Future and the Now
Cecelia expresses that here at Broctagon, we stay ahead of the game by trying to foresee what the market needs before the problem arises. As a tech solutions provider the specialises in Fintech, we are actuely aware of the issues that plague it, such as the problem of fragmented liquidity that the crypto market faces as a whole.
Liquidity in crypto, for example, is concentrated in the top 3% of crypto exchanges, accounting for less than 25% of trading volume – not including the OTC desk and P2P aspects In light of this, we want to create awareness and inclusion of digital assets for mainstream adoption. AUM growth in crypto has tripled from 2020 to 2021, so we want to create solutions to cater to the institutional crowd and address liquidity as it continues to be a big problem in the institutional space. 
Staying Relevant
Cecilia explained that the beauty of DeFi is its ability to skip through all the intermediaries, allowing their users to go straight to the source without any intervention. Regulators know that DeFi will continue to evolve given this, and they are now starting to establish regulations in the DeFi space. As regulators, they are bound to keep in check investor and consumer interests and are unable to sit out this process as the welfare of their citizens are at stake. 
While they explore this space, they are trying to navigate and create guidelines. Yet because the industry is so borderless, it is very difficult for them to work with one another. The lack of a single framework makes it more difficult for regulators to transverse the crypto landscape.
About Broctagon Fintech Group
Broctagon Fintech Group is a leading multi-asset liquidity and full suite FX technology provider headquartered in Singapore with over 15 years of established global presence in Hong Kong, Malaysia, India, Cyprus, Thailand, and China. We specialize in performance-driven and bespoke solutions, serving clients across more than 500 countries with our liquidity aggregator technology, brokerage, and exchange solutions suite, as well as enterprise blockchain development.