Broctagon 2020: A Pandemic Year-in-Review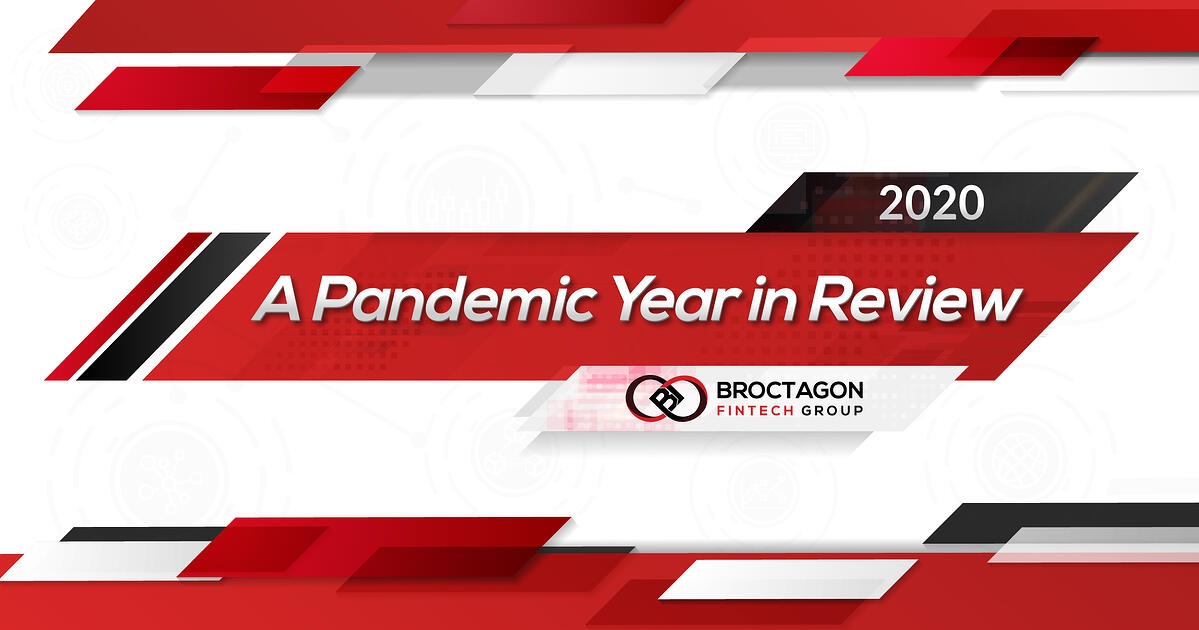 2020 and the COVID-19 pandemic has transformed businesses in entirely new ways. At Broctagon Fintech Group, we are thankful that for in Singapore, where our headquarters are, the coronavirus is now largely under control. Few would have predicted the circumstances in which our business would change due to the pandemic.
Surge in Trading Markets
As the airline, tourism and many other industries are hit hard, we are incredibly fortunate that COVID-19 has had a positive expansion on trading trends in the financial markets. The pandemic and its resulting lockdowns has created a spike in investment interest and a new influx of traders, resulting in a surge in trading activity worldwide.
Swings in the market caused by the uncertainty and volatility from the coronavirus pandemic have led to more people getting into the stock market and starting their investment journey. Experts in the field have seen an increase in the number of people trading and investing in the covid year, as they sought to take advantage of a market correction.
The Singapore Exchange (SGX) noted that since February, the monthly number of Central Depository (CDP) account openings has seen an increase compared with the same month in the previous year, with a particular spike observed in March to June.
During this period, Broctagon has seen more than 600% increase in trading volume and revenue. With an agile mindset at our core, Broctagon has leveraged on our years of experience to continue providing industry-leading liquidity technology, positioning us well in meeting the demands of the surge. We are thankful that our business continued to thrive.
Playing Our Part in the Singapore Community
Although we were fortunate to belong to a sector that was positively impacted by covid, it was disheartening seeing many businesses around us struggling to keep their livelihood. With Singapore as our home, we felt it was important to give back to the society, and acknowledge those who have sacrificed their time, effort and personal safety to ensure the continuation of essential services. Broctagon pledged a donation of 58,000 surgical masks in support of Contribute SG's initiative, which were distributed to various beneficiaries in need.
2021 Year Ahead
Labuan Money Broking Licence
As COVID-19 has sparked a new influx of investors in the trading markets, we are keen to meet the rapidly increasing demands, especially in the Asian region. Having recently secured the Money Broking Licence from the Labuan International Business and Financial Centre (Labuan IBFC), Broctagon is set to open the gateway to the Asia-Pacific markets for our clients around the world. We are also excited to welcome an all-new Labuan team in January 2021, helmed by a seasoned professional with over three decades of experience in the financial markets. More details to be unveiled in the new year.
Company Expansion
2021 is poised to be an exciting year with many groundbreaking projects in the pipeline, which is why we are expanding and seeking multiple talents to join our Broctagon family across our global offices.
If you are a committed individual who can strive in a start-up style environment with a zest to make meaningful impact in shaping the fintech industry, we would love to speak to you. Check out our career opportunities here.
Wishing all our clients, partners, valued employees and friends well for the new year! As we welcome 2021, we hope everyone continues to mask up, stay safe and healthy. Let's embrace a new year of opportunities together!
— Don Guo, CEO of Broctagon Fintech Group
About Broctagon Fintech Group
Broctagon Fintech Group is a leading multi-asset liquidity and full suite FX technology provider headquartered in Singapore with over 10 years of established global presence in Hong Kong, Malaysia, India, Cyprus, Thailand, and China. We specialize in performance-driven and bespoke solutions, serving clients across more than 500 countries with our liquidity aggregator technology, brokerage, and exchange solutions suite, as well as enterprise blockchain development.