A Year in Review 2022: New Milestones and the Upcoming 2023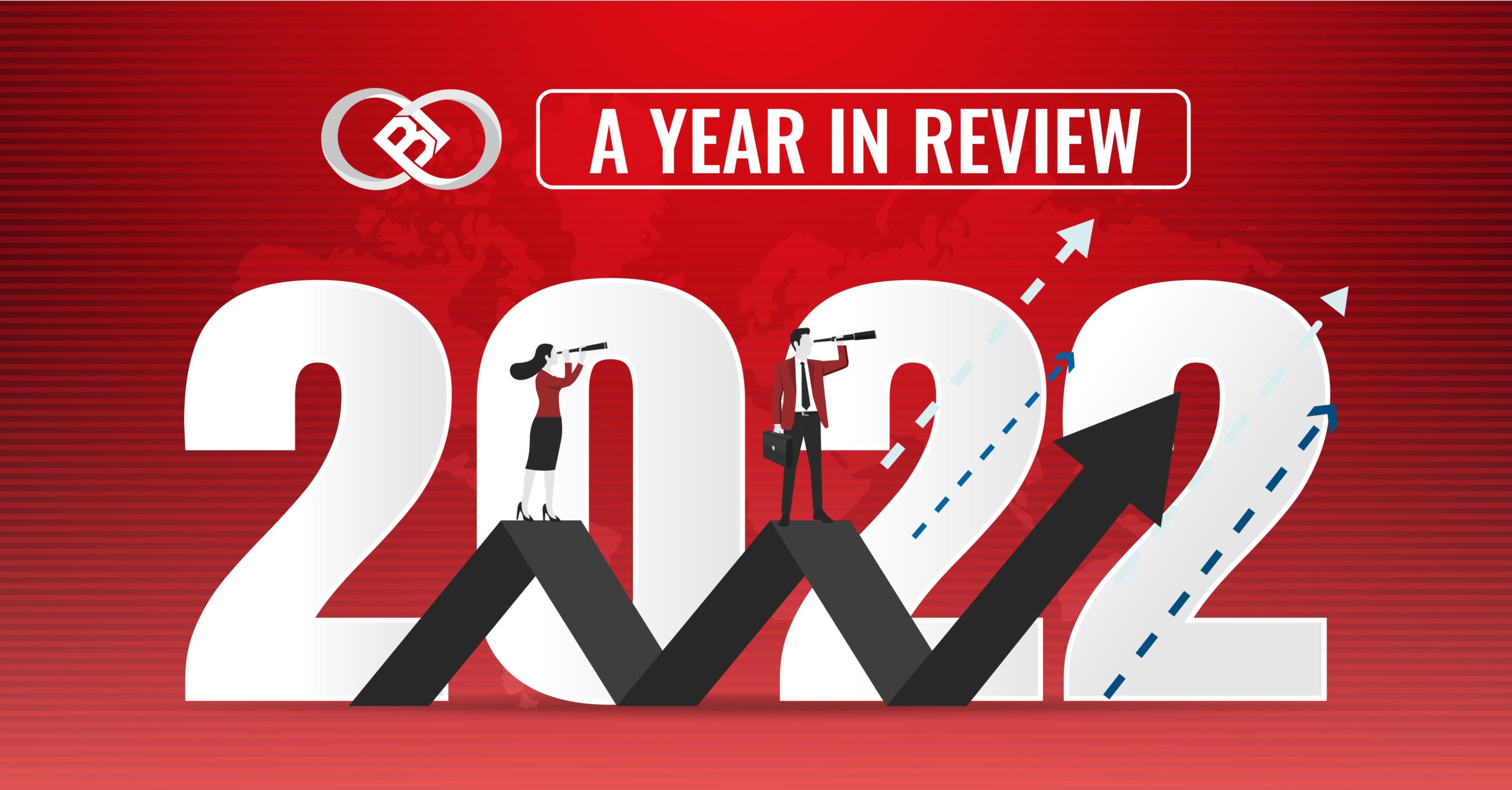 A Year in Review 2022: The year welcomed roaring new ideation and innovation as the world came back from the 2020 pandemic year, with fintech events around the globe revived in full force again. Broctagon was honoured to be part of many global meetups and sharing unique business insight with friends and partners all over the world once again.
Broctagon Secures Digital Financial Service Provider Licence (Labuan)
Our Asian liquidity arm, Broctagon Prime Markets is now a licensed Digital Financial Service (DFS) provider under the Labuan International Business and Financial Centre (Labuan IBFC), Malaysia. This licence is a testament to our excellence in digital asset liquidity, highlighting the regulatory emphasis and compliance to the AML/CFT and market conduct requirements of DFS businesses.
A New Liquidity Milestone: Broctagon Surpasses $300 Million in Total Deposits
Broctagon Fintech Group has exceeded a significant milestone of $300 million in total client deposits. With increasing trading interest and strong inflow, we are grateful for your continued confidence in us and being a part of our journey towards this achievement.
Client-Centric & Regulatory Compliant
This is owing to our dedication to ever-improve our liquidity conditions and offerings, having increased to over 1,800+ assets in 2022. We also attribute this milestone to our dual licensed approach both on the EU and Asian fronts, presenting hybrid opportunities to our clients. At our core, we fuel client interest by remaining engaged in bespoke solutions, tailoring liquidity solutions to their exact business needs, while maintaining continued commitment and strict adhesion to regulations.
Our Liquidity Arms:
Dual licensed in both Europe and Asia, we offer direct institutional access to prime liquidity and competitive leverage with liquidity solutions tailored for your brokerage.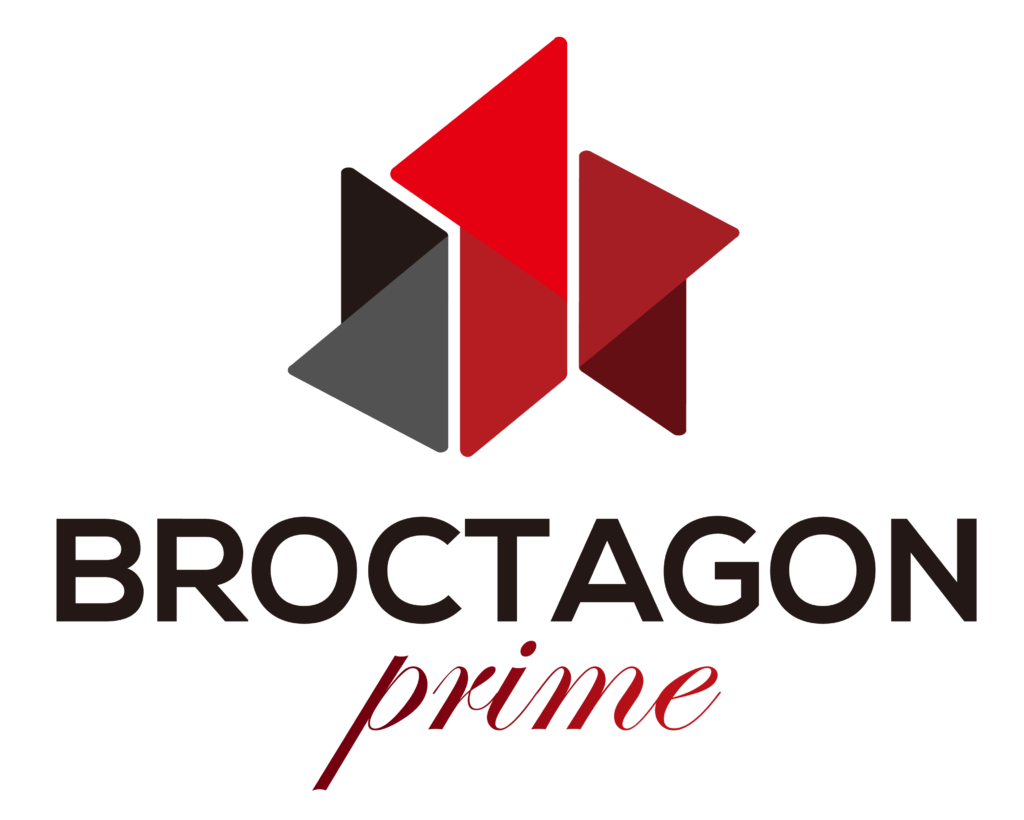 Licensed by CySEC (No.320/17) and MiFID II compliant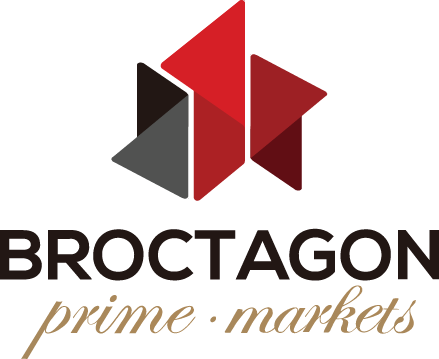 Licensed by the Labuan Financial Services Authority (LFSA No. MB/21/0061)
AXIS CRM: Now Proudly Trusted by 150 Brokers
We are happy to share that in December 2022, Broctagon's flagship brokerage CRM AXIS, has onboarded its 150th broker. Built on more than a decade of understanding broker's needs and the importance of a connected user journey, we are proud that AXIS is part of many brokers' success story. These are our core believes building this product.
Turnkey Yet Spectacularly Modular
We want to offer brokers the best of both worlds – Speed with customizability. With zero setup fee and close to zero turnaround time, our modular design presents more than 200 customizable parameters from IB settings to marketing campaigns and user roles, allowing brokers to take full control of a CRM unique to their brand and business.
Products are Never Truly Finished
Our brokers continue to receive fortnightly version updates as well as title upgrade completely free as we constantly strive for the best user experience.
We Succeed Only When You Do
Our team of customer success managers remain fiercely dedicated to your success from ignition to expansion with 24/7 support because client relations are a long-term investment.
Learn more about AXIS here.
2023 and Beyond
2022 was a challenging market to navigate with a combination of macroeconomic headwinds. A looming recession and inflation hitting multi-decade highs, coupled with Luna's and FTX's epic collapses, asset prices across the board have been sent reeling and markets, into a tailspin. This turbulent environment has no doubt cast uncertainty to both mature and new business alike.
Amidst these adversities, we've managed to attain new breakthrough both in liquidity and CRM and we attribute it greatly to being steadfast in our business values, holding our longtime motto and promise to clients close to the heart of our operations — "We've got your back."
As veterans in the fintech space, we have been the stronghold and go-to provider for full suite FX solutions. We understand what brokers need, holding stability, security and customizability as top tenets of our business model which has proven to fuel client success.
We foresee that volatility isn't going away in 2023, and we are going to double down on what we do best – to fervidly deliver spectacular solutions at sensible prices, always adding value to our clients' businesses. This has driven our strategic growth for years and will continue for more to come. Expect many more updates to our CRM, even more innovative liquidity solutions as well as our Broctagon trading terminal in the works! As we continue powering leading brokers globally across more than 50 countries, we are ever grateful to be a continued part of your success in 2023.
For those that will be present in Dubai, let's meet up at our first event of 2023, iFX Expo Dubai, in January. We look forward to meeting you soon in the new year!
Wishing you bountiful success,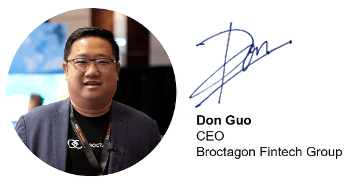 Partner With Us
Interested in building a business in Fintech? Join Broctagon as a partner in our global network. With our innovative and battle-tested solutions suite, empower and create tangible value for your clients and gain scalable, lifetime incentives.
About Broctagon Fintech Group
Broctagon Fintech Group is a leading multi-asset liquidity and full suite FX technology provider headquartered in Singapore with over 15 years of established global presence in Hong Kong, Malaysia, India, Cyprus, Thailand, and China. We specialize in performance-driven and bespoke solutions, serving clients across more than 500 countries with our liquidity aggregator technology, brokerage, and exchange solutions suite, as well as enterprise blockchain development.