Broctagon CTO Shares Industry Experience of Running a Fintech Business to NUS Fintech Students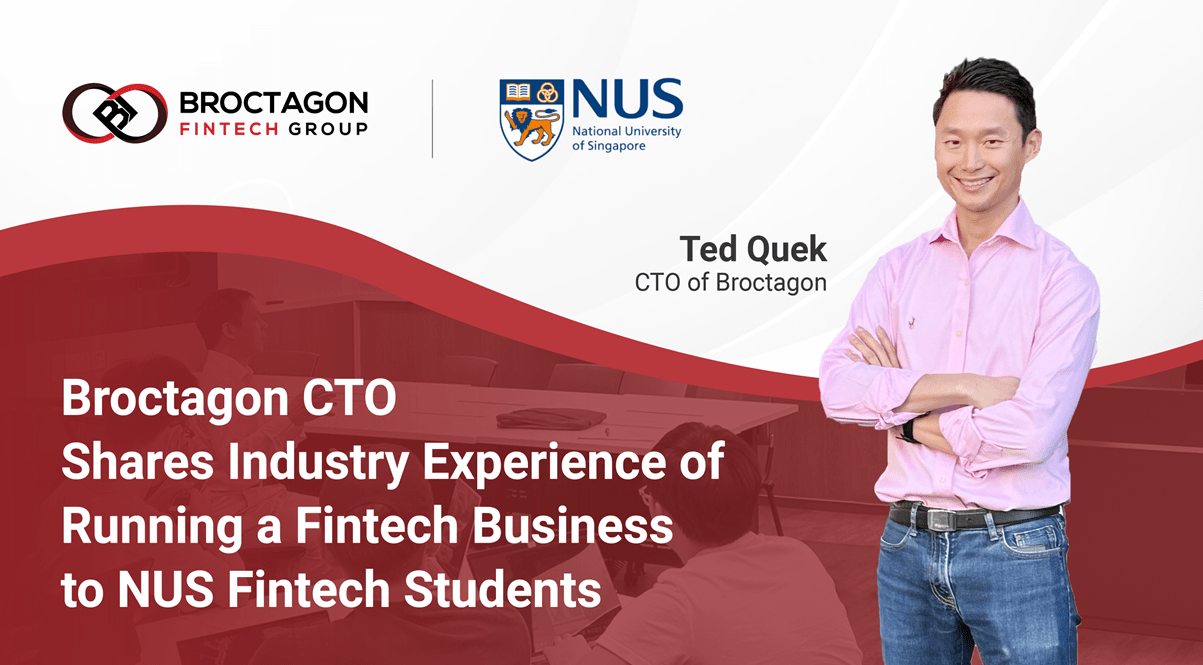 Broctagon's Chief Technology Officer (CTO) and co-founder, Ted Quek, was recently invited to a sharing session at the National University of Singapore (NUS), where he detailed his experience of starting Broctagon Fintech Group with the students, and his journey of bringing it to the global presence it is today, with offices in 7 countries, and serving clients from over 50 countries. Big thanks to assistant dean, Associate Prof. Huang Ke-Wei, who organized this rare opportunity for the university's new Masters' Programme for Digital Financial Technology.
Speaking to the young minds at the programme, Ted shared about how Broctagon started from its liquidity business more than ten years ago and how it expanded over the years to become the premier turnkey solutions provider. Today, Broctagon offers a full suite of forex brokerage solutions: industry-leading trading platforms, proprietary brokerage CRM, blockchain development and multi-asset FX and crypto liquidity. He shared that it is this expansion into a turnkey fintech hub that led Broctagon on its path to success today.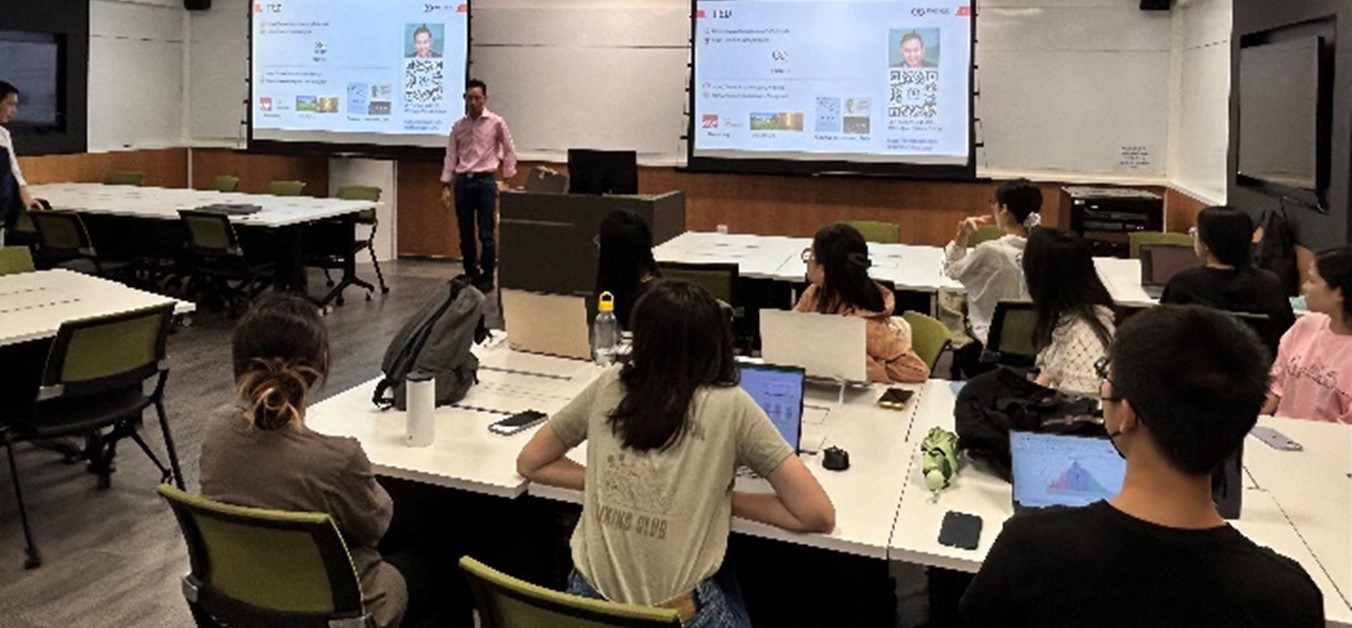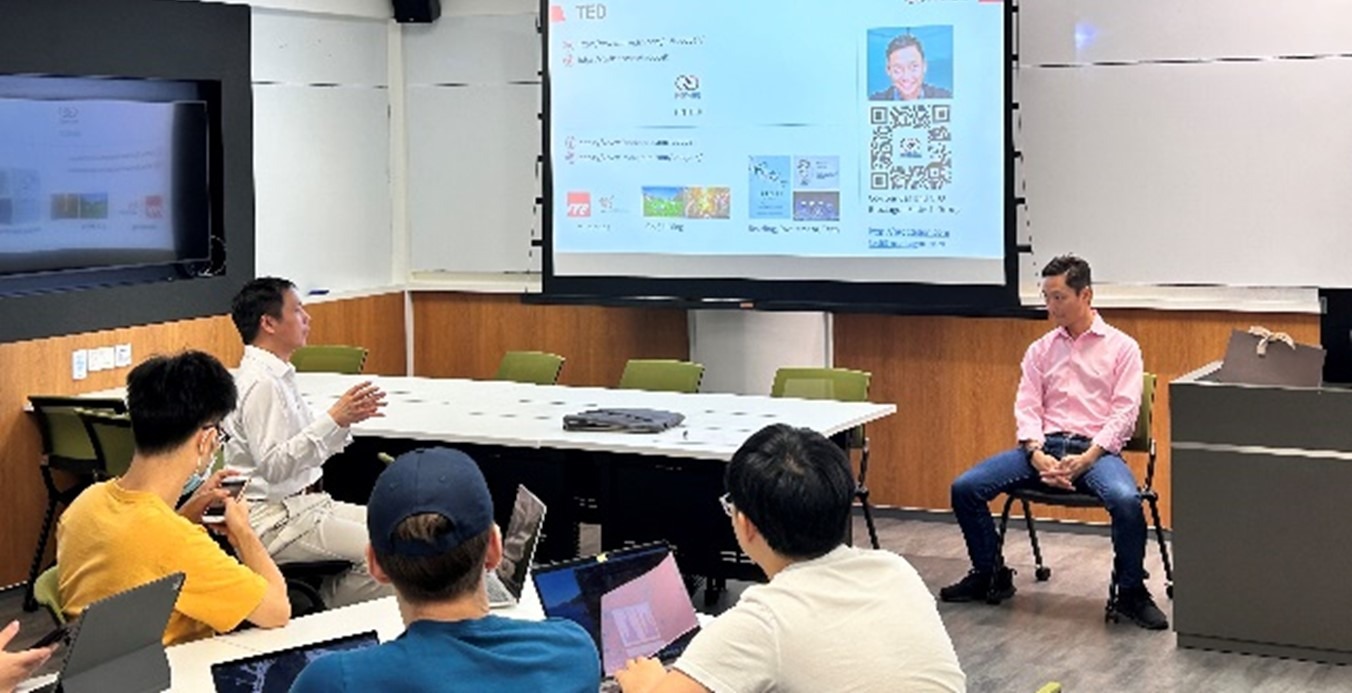 As the CTO, Ted emphasized his focus on having a strong technological infrastructure, which he feels is the backbone of a successful FX brokerage business, and thus is what he has steered Broctagon's solutions towards. Broctagon's mission has always been to streamline and elevate brokerages by equipping brokers with the means necessary to attract clients, exceed performance expectations and redefine industry standards. With his experience in the financial markets and understanding of brokers' needs, Ted led the technology and innovation teams to produce reliable trading systems, coupled with sophisticated risk management and security infrastructure – all crucial to build trust with clients and ensure long-term success. He discussed about the evolving needs of the forex market, from the importance of providing deep liquidity to diversify risk and reduce volatility, to having an FX CRM that can onboard traders efficiently and manage affiliate network expansions.
Responding to some questions by students, Ted gave some insight on the operations of a forex brokerage, how it handles day-to-day operations, clients, risk management, trade executions and compliance. All of which Broctagon needs to understand and anticipate as a technological provider, in order to provide first-class service and solutions. The NUS Fintech students had a glimpse into valuable real-world experiences into possible careers in the dynamic and rapidly evolving fintech industry.
Finally, Ted concluded by highlighting the importance of building a culture of innovation and continuous improvement within a company. He stressed the need for companies to constantly adapt and evolve in response to changing market conditions and technological advancements, a motto that has helped put Broctagon at the forefront of Fintech.
About Broctagon Fintech Group
Broctagon Fintech Group is a leading multi-asset liquidity and full suite FX technology provider headquartered in Singapore with over 15 years of established global presence in Hong Kong, Malaysia, India, Cyprus, Thailand, and China. We specialize in performance-driven and bespoke solutions, serving clients across more than 500 countries with our liquidity aggregator technology, brokerage, and exchange solutions suite, as well as enterprise blockchain development.