Broctagon Establishes New Headquarters in Singapore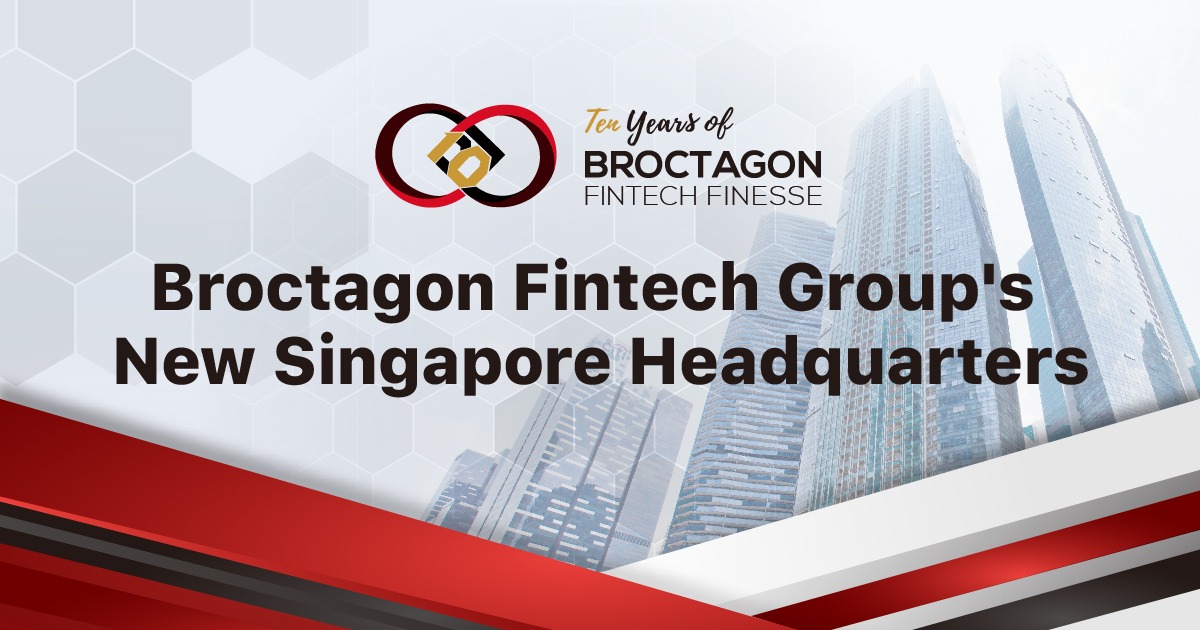 Broctagon Fintech Group will be opening our new headquarters in the heart of Asia, metropolitan city-state Singapore.
As a Singapore-helmed company, we are re-establishing a strong presence in our founding roots. 8 offices and 6 countries later, our new office premises in Singapore is located at the Far East Finance Building in Raffles Place, a prime address right in the epicenter of Singapore's buzzing financial district. To celebrate the occasion, an opening party will be held on 24th July 2019.
This significant date also marks our 10th year anniversary, signaling a decade of finesse as a fintech solutions provider, and a 24/7 commitment to excellence. Broctagon offers a full suite of services such as institutional-grade liquidity, turnkey brokerage solutions, as well as end-to-end blockchain services.
Singapore's fintech landscape has been promising, proving itself as one of the fastest-growing wealth hub in the world. With its position at the crossroads of the world, it has attracted many investors and fintech companies to flock to Asia.
Broctagon's latest innovation in liquidity, NEXUS, is a global crypto liquidity aggregator. It is a product of experience in the traditional financial markets combined with transformative technology adept at a new age of digital finance. Broctagon offers an ever-expanding range of more than 1,000 financial products to more than a hundred brokers, covering forex, shares, indices, cryptocurrency derivatives and more. NEXUS aims to stimulate industry growth in the emerging markets by providing deep liquidity, with Singapore as a gateway to Southeast Asia.
Singapore's ideal climate for fintech growth presents itself in many ways. Its regulatory body, the Monetary Authority of Singapore's (MAS), encourages fintech experiments and innovations through regulatory sandboxes, making the country a giant launchpad for innovation. There are also about 3,000 financial institutions and just about every major global bank in the country, and the MAS has been developing fintech cooperation agreements with the UK, US, Japan and its ASEAN neighbours.
With our new headquarters in Singapore, Broctagon can better focus our efforts at navigating a whole range of new target markets from a favourable position, one that in sync with the corporation's mission to spur constant innovation and seek ever-improving solutions for the growth of the fintech industry.
About Broctagon Fintech Group
Broctagon Fintech Group is a leading multi-asset liquidity and full suite FX technology provider headquartered in Singapore with over 15 years of established global presence in Hong Kong, Malaysia, India, Cyprus, Thailand, and China. We specialize in performance-driven and bespoke solutions, serving clients across more than 500 countries with our liquidity aggregator technology, brokerage, and exchange solutions suite, as well as enterprise blockchain development.