Jumio Corporation, an eKYC and AML Solutions Platform, Joins the WorldBook™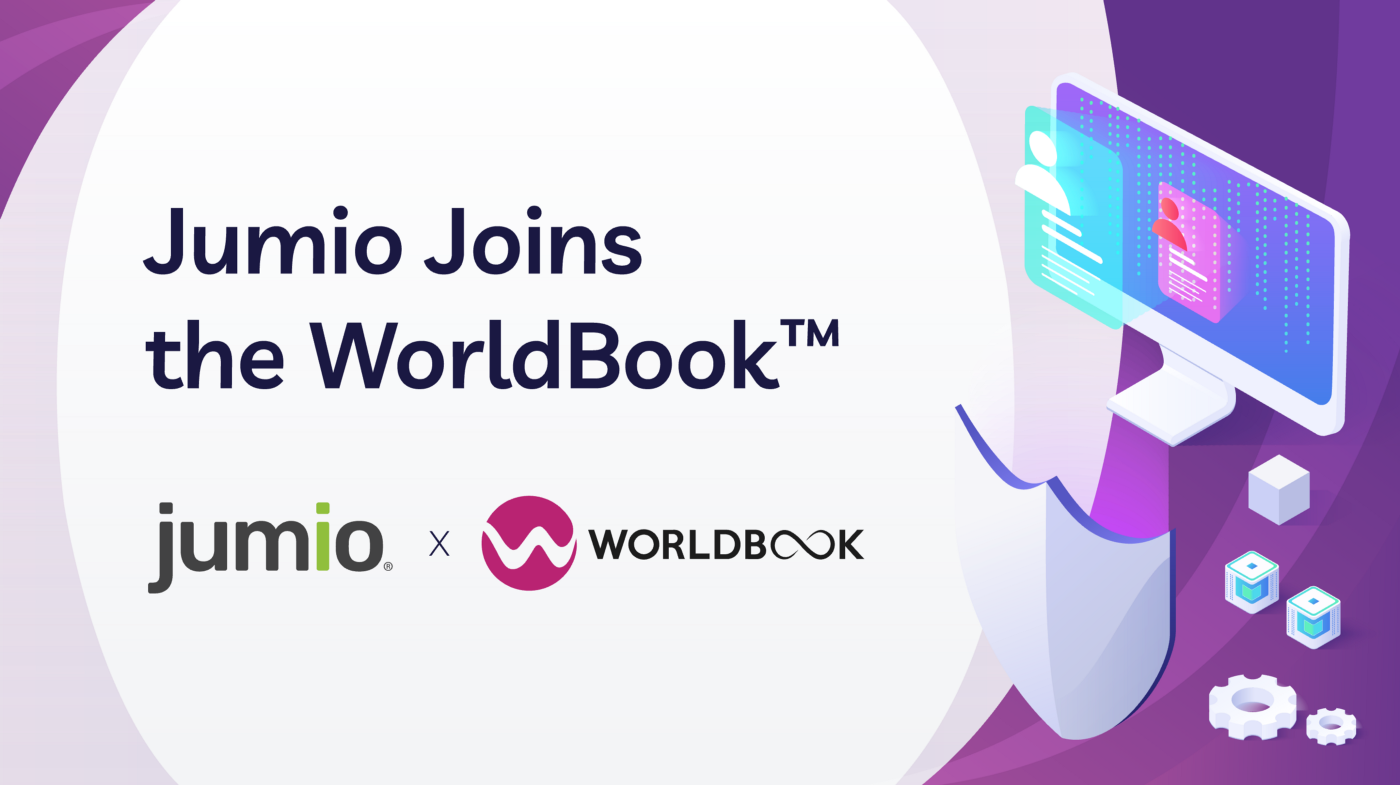 Jumio Corporation, a leading provider of AI-powered end-to-end identity orchestration, eKYC and AML solutions, is the latest participant to join the inter-exchange liquidity network known as the WorldBook™.
The NEXUS WorldBook is an initiative by Broctagon Fintech Group, under the licensed entity Broctagon Prime Markets Limited to create a universal liquidity standard for digital assets.
Frederic Ho, Vice President (APAC) of Jumio Corporation, said: "Digital assets businesses are increasingly coming under regulatory scrutiny, and Jumio is proud to partner with top crypto exchanges to help streamline their global KYC and AML processes. Being a part of the Nexus WorldBook initiative allows us to connect and collaborate with network partners in building a trusted and secure online ecosystem for digital assets."
Ted Quek, CTO of Broctagon Fintech Group, commented on Jumio Corporation's participation on the WorldBook network, saying: "Regulation is typically a indicator of mainstream acceptance. Jumio's eKYC solutions will become increasingly relevant as digital assets become more commonplace, amidst a climate where the scope and range of its regulations rapidly evolve. We are honoured with their participation in the WorldBook, and we look forward to greater collaborations in time to come."
About Jumio Corporation
Jumio's mission is to make the internet a safer place by protecting the ecosystems of businesses through a unified, end-to-end identity verification, eKYC and AML platform. Jumio has helped financial services and digital asset exchanges including 7 of the top 10 cryptocurrency firms globally streamline their eKYC processes and meet regulatory compliance while delivering a seamless user experience.
About NEXUS WorldBook
The NEXUS WorldBook™ is the world's first crypto liquidity ecosystem, committed to building a cohesive network for both makers and takers. The WorldBook leverages on the NEXUS 2.0 aggregator technology to offer its members global price discovery and direct STP capabilities on a universal liquidity standard.
To find out more about Jumio Corporation, visit:
Facebook: https://www.facebook.com/jumiocorp
Instagram: https://www.instagram.com/jumiocorp/
Twitter: https://www.twitter.com/jumio
LinkedIn: https://www.linkedin.com/company/1022716
YouTube: https://www.youtube.com/channel/UCpr1H0Ph0ydvhvhR3esKVWA
To find out more about or to join the NEXUS WorldBook, visit:
Website: https://nexusworldbook.com
Facebook: https://www.facebook.com/NEXUSWorldBook
LinkedIn: https://www.linkedin.com/showcase/74741847/
Twitter: https://twitter.com/NEXUSWorldBook
Instagram: https://www.instagram.com/nexusworldbook/
YouTube: https://www.youtube.com/channel/UCT5_f3W2SEBDsWrJc8YGAE
About Broctagon Fintech Group
Broctagon Fintech Group is a leading multi-asset liquidity and full suite FX technology provider headquartered in Singapore with over 10 years of established global presence in Hong Kong, Malaysia, India, Cyprus, Thailand, and China. We specialize in performance-driven and bespoke solutions, serving clients across more than 500 countries with our liquidity aggregator technology, brokerage, and exchange solutions suite, as well as enterprise blockchain development.