Broctagon Introduces Dynamic Leverage Scheduling with TakeProfit Tech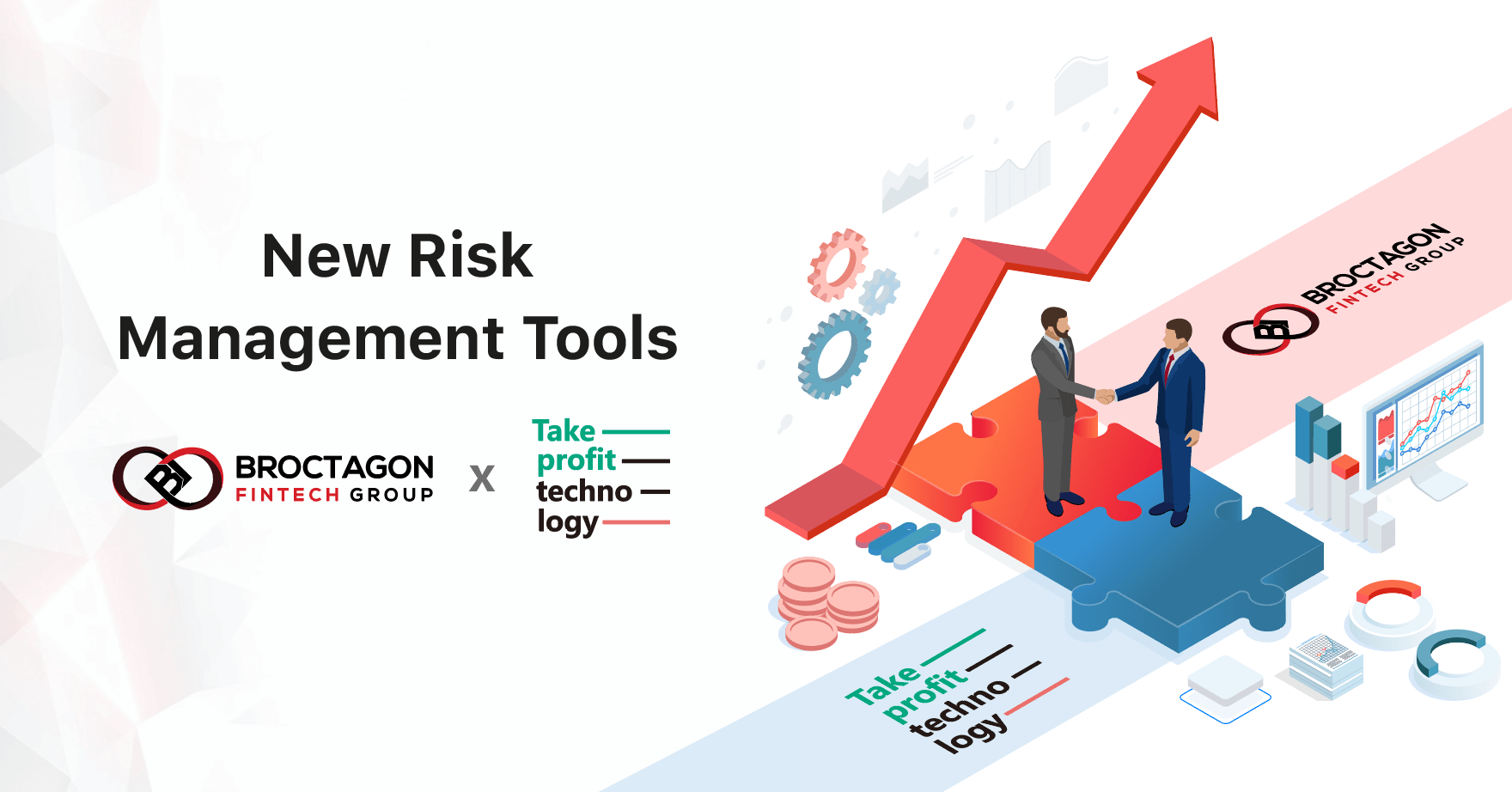 Broctagon Fintech Group has introduced a new risk management tool for forex brokers through a new partnership with trading technologies provider, TakeProfit Technology.
Customizable Dynamic Leverage Tool
This new MetaTrader 4/5 plugin presents dynamic leverage scheduling for forex brokers, allowing them to configure and manage margin and leverage levels for all traders, customizable to the extent of setting specific leverage for any trading account based on its exposure or volume of open positions.
This allows brokers to facilitate traders with a wider range of leverage, with an option of leverage adjustment on the basis of equity or balance of the trader. 
Enhanced Risk Management During Volatility
With 2020 as the year of many global events such as the Covid-19 pandemic, crypto boom and US elections, volatility has been off the charts in the financial markets. This drives brokers to look for more options to mitigate risks by adjusting margin requirements. The recent events have enhanced the competitiveness in the brokerage industry as the companies are adopting innovative risk-management tools to minimize risks. The plugin allows a seamless and intuitive approach to that.
Risk management is crucial during highly volatile markets. The leverage scheduling function will enable brokers to provide high leverage at a lower risk. The feature will allow brokers to increase the security of the trading environment along with high-level protection in case of news-based volatility in the market.
We are happy to work with Broctagon to deliver brokers and traders another option for risk management. The product not only reduces the risks for brokers, but protects traders against negative balances.
Brokers today need fresh ways to stay competitive in a way that not only provides their clients with the best trading environment, but ensures that their business is risk-free as well. We're glad to work with Takeprofit Tech in this direction and offer cutting-edge technology to our clients.
Find Out How to Enhance Risk Management for Your Brokerage
Brokerages using the MT4/MT5 Platform are simply a plugin away from more comprehensive event-based risk management. If you are interested to explore dynamic leverage scheduling, please contact us at [email protected] or simply fill in the contact form below. Existing clients who wish to discover dynamic leverage scheduling can contact their Account Managers. 
About Broctagon Fintech Group
Broctagon Fintech Group is a leading multi-asset liquidity and full suite FX technology provider headquartered in Singapore with over 15 years of established global presence in Hong Kong, Malaysia, India, Cyprus, Thailand, and China. We specialize in performance-driven and bespoke solutions, serving clients across more than 500 countries with our liquidity aggregator technology, brokerage, and exchange solutions suite, as well as enterprise blockchain development.